---
Published on January 21, 2023
Abstract gradient swirl
In this blog I will show you how to create an abstract gradient swirl in Adobe Photoshop.
If you'd rather watch the video with instructions, scroll down to the end of this page or click here.
Step 1: Preparations
Create a new square file with a white background. It doesn't matter what size the file is.
Then select the brush tool. Use a soft round brush, opacity 100%. Make the foreground color black.
Now create some random lines. You should still see parts of the white background behind the lines, but apart from that it doesn't matter what you do.
Step 2: Create swirl
Then navigate to 'Filter > Distort > Twirl'. The angle should be 999° (the maximum amount).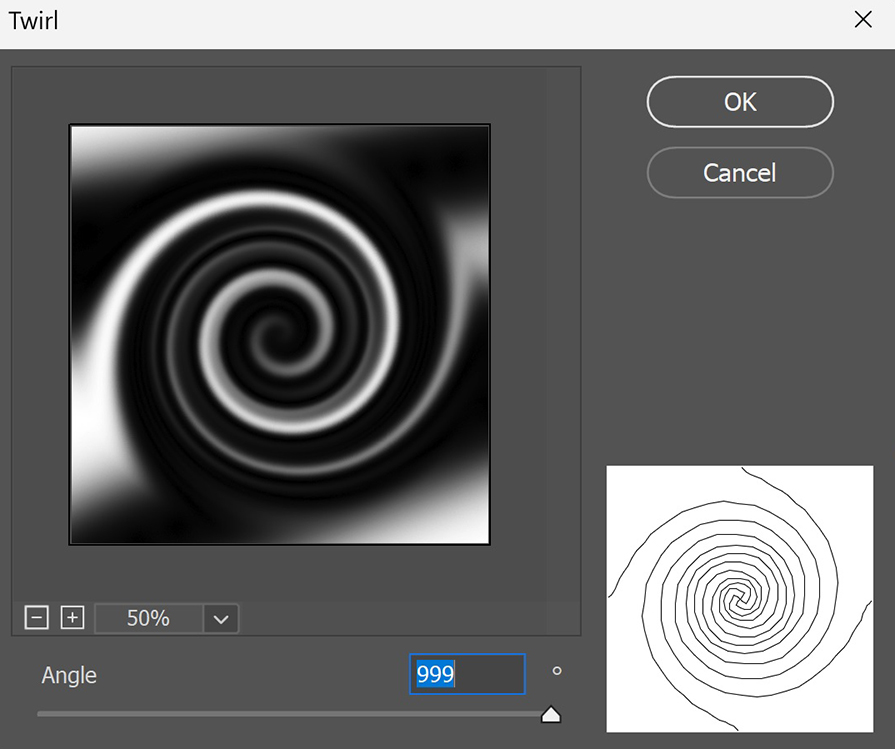 Click OK. If you like this effect, you can continue with step 3 now.
If you want to enhance the twirl effect, navigate to 'Filter > Twirl' (the top option) or press ALT+CTRL+F.
Step 3: Gradient swirl
To add the gradient effect, we'll add a gradient map layer.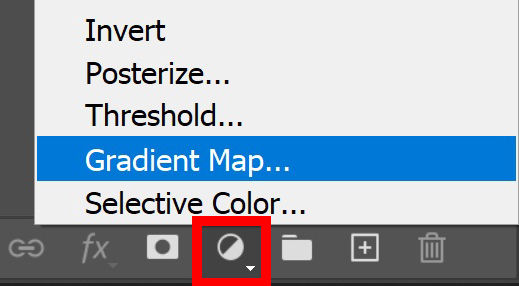 Click on the gradient to adjust it. I have created my own gradient (see image below). I like starting with a dark grey color on the left, because that gives the swirl a bit of a matte effect. You don't have to copy this gradient though, you can use different colors.
Also move the color stops and the color midpoints to adjust the ratio between the colors. Take a look at your swirl while editing to see what looks good!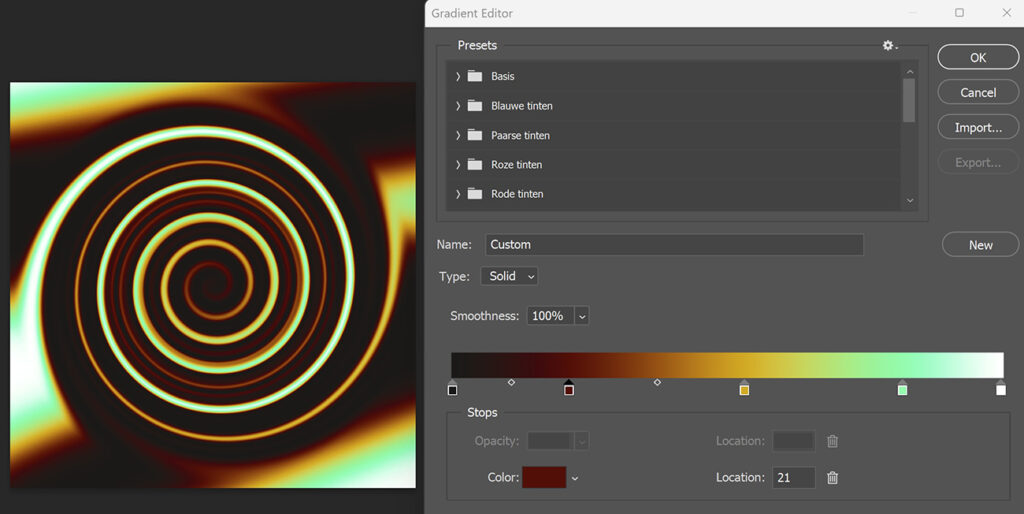 Click OK. You have now created the gradient swirl! If you want to adjust the colors, just click on the gradient. This way you can create all kind of swirls with different color combinations!
And that's how you create an abstract gradient swirl in Adobe Photoshop! Both of the examples below are created with the same swirl, but with a different gradient.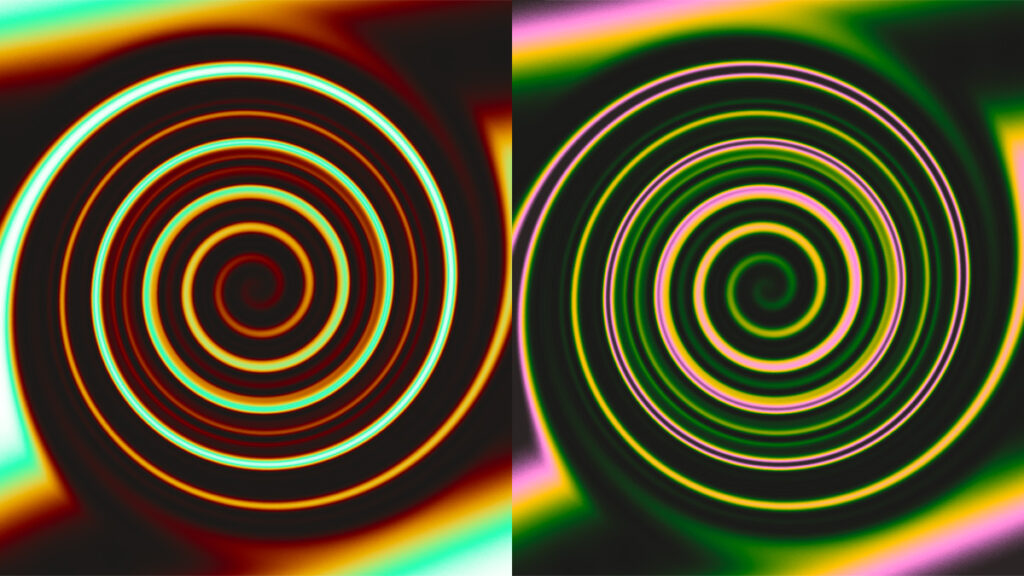 Learn more about Photoshop
If you want to learn more about editing in Adobe Photoshop, check out my other blogs or take a look at my YouTube channel.
Follow me on Facebook to stay updated about new blogs and tutorials! You can find the video with instructions below.
---
Photoshop
Basics
Photo editing
Creative editing
Camera Raw
Neural filters
Text effects
Create an abstract gradient swirl in Photoshop