---
Published on October 15, 2023
Create an abstract pattern with Actions
In this blog I'll show you how to create an action to make colorful abstract patterns in Adobe Photoshop!
Rather watch the video with instructions? Then click here to open the tutorial on YouTube or scroll down to the end of this page.
Step 1: Create action
First create a new file. My file is 1920 x 1080 pixels (resolution 300) with a white background.
Then navigate to 'Filter > Noise > Add noise'. You can find the settings I used in the image below. Copy these settings.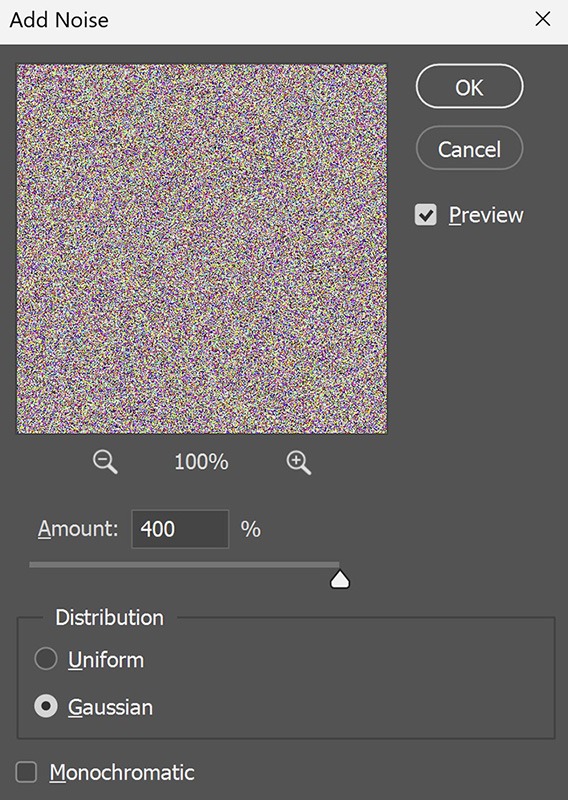 Then open the actions pannel (Window > Actions).
Click on the + icon to create a new action. Name your action and then press 'record'.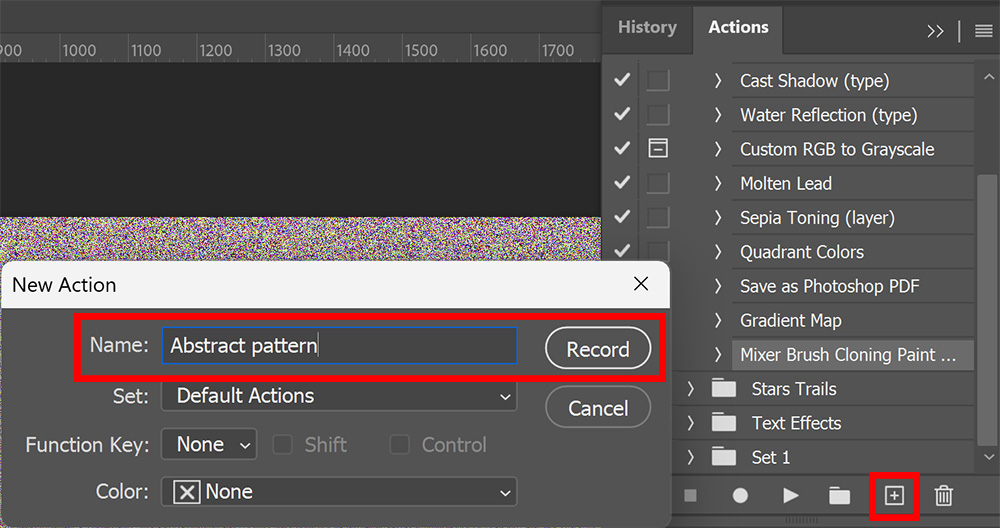 Press CTRL+J to duplicate the background layer.
Then press CTRL+T to activate free transform. Right click on your image and select 'rotate 180°'.

Make this layer a bit larger (see image below). Then click on the ✓ icon.
You can now press 'stop' to stop recording.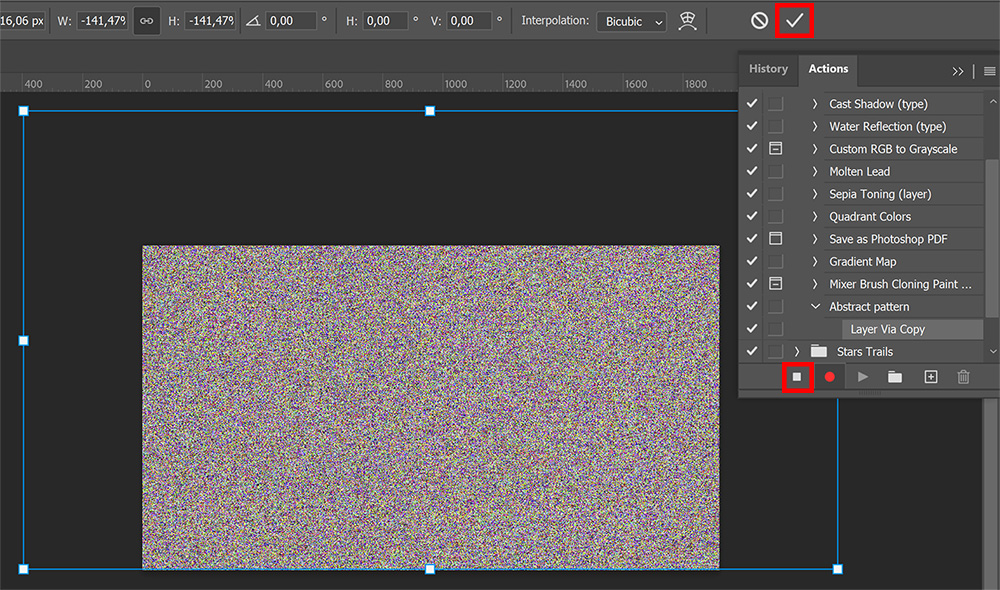 Step 2: Create pattern
Select the action you just created. Then click on the play icon to play to action.
Continue pressing play to repeat the action until you're happy with the effect. I ended up with 9 layer copies.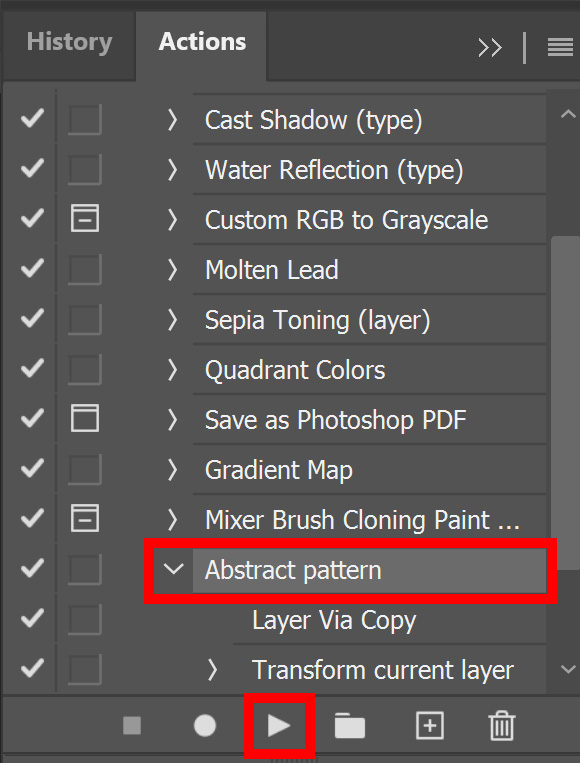 Now select all your layers. Right click on them and select 'merge layers'. You'll now have only one layer left.
Navigate to 'Filter > Sharpen > Unsharp mask'. Copy the settings in the image below.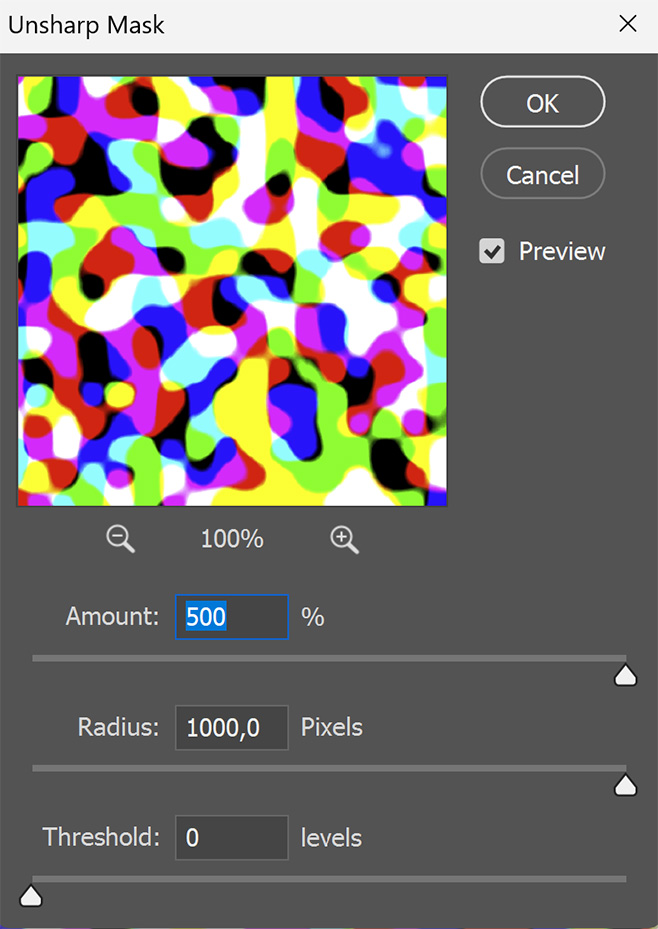 And that's how you create an action to make abstract art in Adobe Photoshop!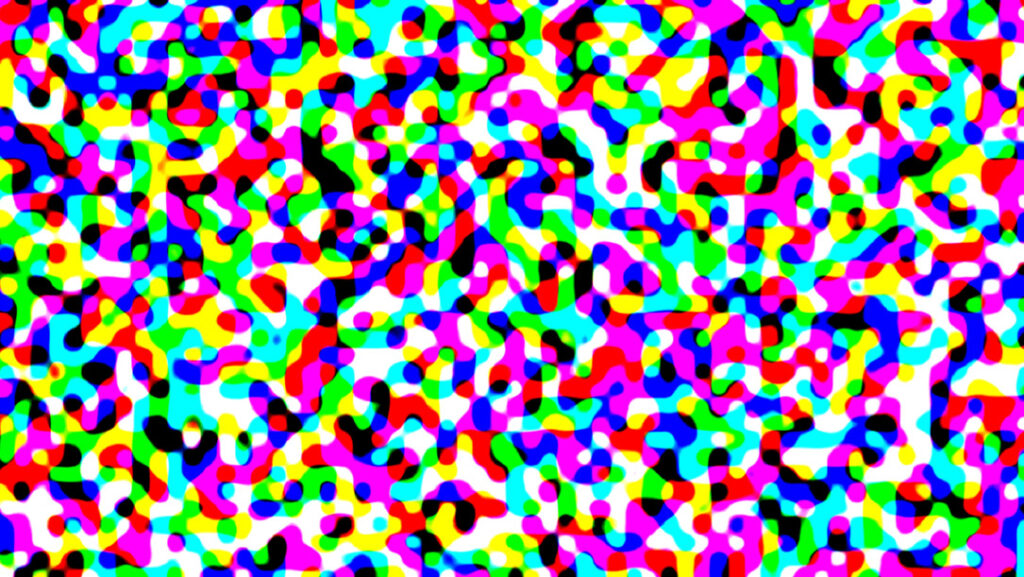 Learn more about Photoshop
Check out my other blogs and my YouTube channel if you want to learn more about editing in Adobe Photoshop!
You can follow me on Facebook if you want to stay updated about new blogs and tutorials!
---

Photoshop
Basics
Photo editing
Creative editing
Camera Raw
Neural filters
Text effects
Create an abstract pattern in Photoshop