---
Published on November 18, 2022
I'll show you how to crop and straighten a photo with the perspective crop tool in Adobe Photoshop.
Rather watch the video with instructions? Then click here or scroll down to the end of this page.
Click here if you want to download the photo I used.
Step 1: Crop and straighten photo
Open the photo you want to edit. Then select the perspective crop tool. The perspective crop tool crops an image and corrects distortions caused by perspective.
Create 4 points on the corners of the area you want to crop and straighten. Adjust the corners until the grid aligns with the lines in your photo. Then click on the ✓ icon. Photoshop will now crop and straighten the selected area.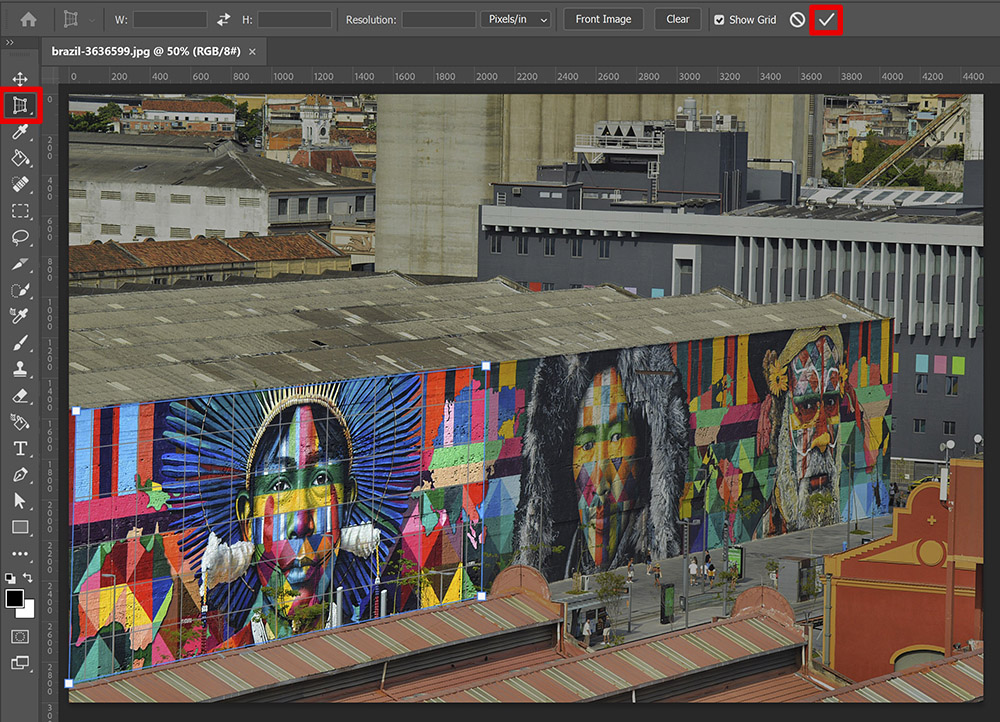 You can see the result below. If you're happy with the result, you're done now. I think the face looks a bit stretched, so I want to fix the proportions. In the next step I'll show you how to do that.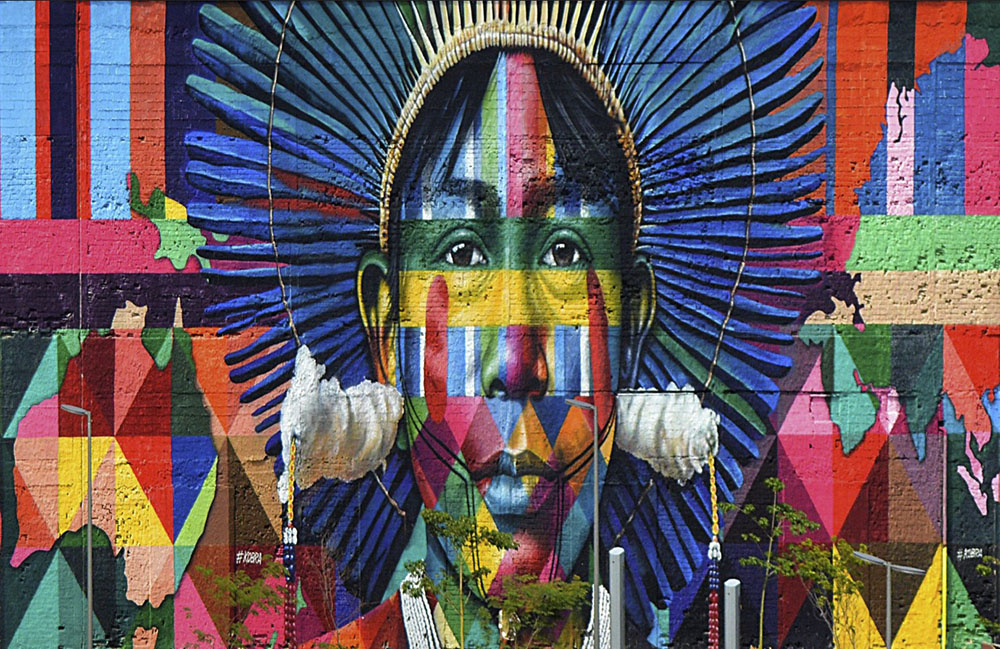 Step 2: Fix proportions
If the background layer is still locked, unlock this layer first (click on the lock icon). Then disconnect the height and the width by clicking on the chain icon.
Press CTRL+T to activate free transform. If you press and hold ALT while moving one of the anchor points, it will evenly change both sides. I moved the top anchor point down while holding ALT and as you can see, it changed the top and the bottom.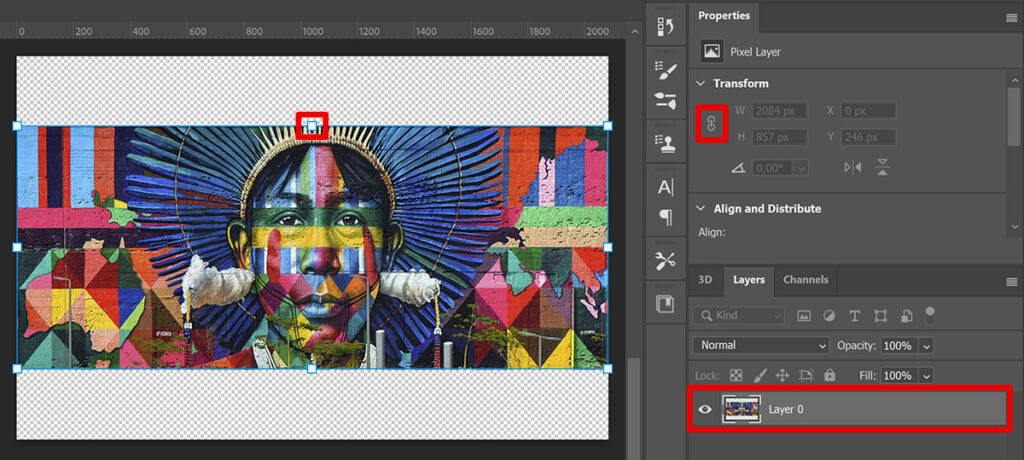 You can also move the anchor points on the side, depending on how you want to adjust the proportions. Continue this until your image looks good.
To remove the transparent areas, we'll use the crop tool. If you press and hold ALT while cropping, you'll see that it will also crop both sides evenly.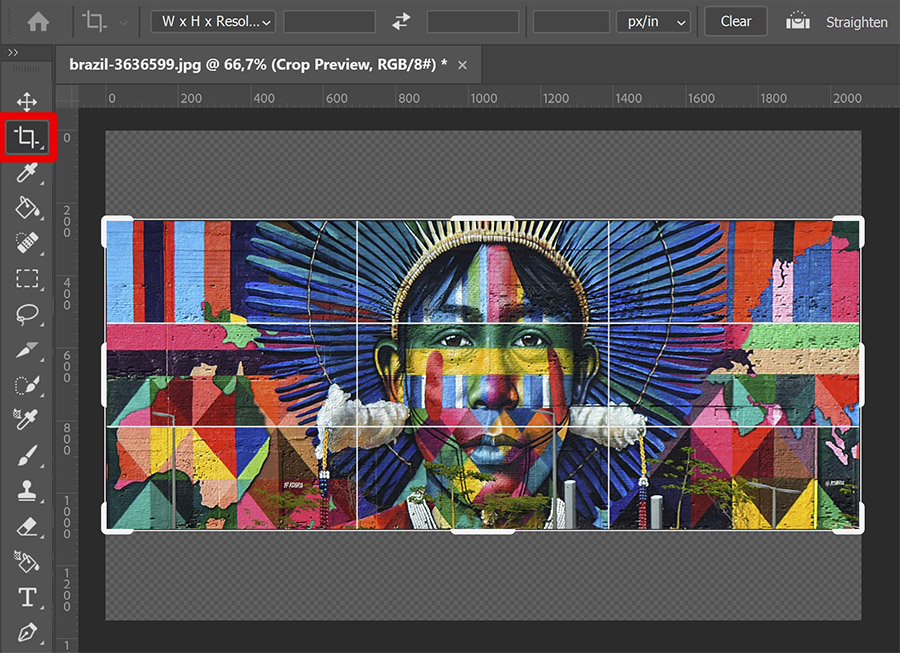 And that's how you crop and straighten a photo with the perspective crop tool in Adobe Photoshop!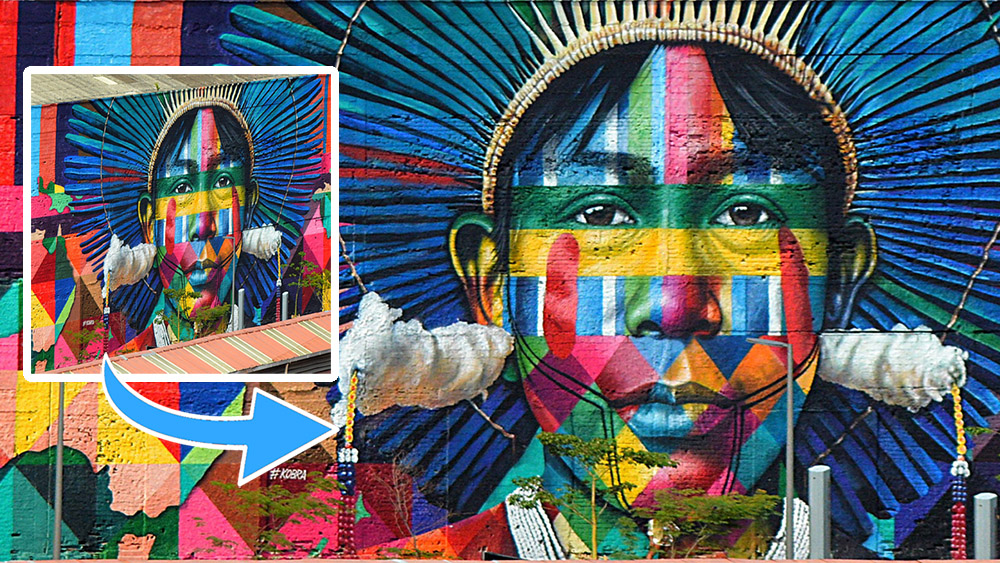 Want to learn more about editing in Adobe Photoshop? Check out my other blogs or take a look at my YouTube channel.
Follow me on Facebook and Instagram to stay updated! You can find the video with instructions below.
---

Photoshop
Basics
Photo editing
Camera Raw
Social media editing
Neural filters
Text effects
Crop and straighten a photo in Photoshop