---
Published on June 3, 2022
Create a gradient text effect
In this blog I'll show you how to create a gradient text effect in Adobe Photoshop.
Rather watch the video tutorial? Then click here or scroll down to the end of this page.
Step 1: Create file and text
Create a new file with the background color you want. It doesn't matter what size your file is. Then select the horizontal type tool and pick a font you like. If you want the gradient to be clearly visible, it's best to pick a bold font.
Type your text. It doesn't matter what color your text is. Then select the move tool and press CTRL+T to activate free transform. You can now resize your text and pick the correct placement.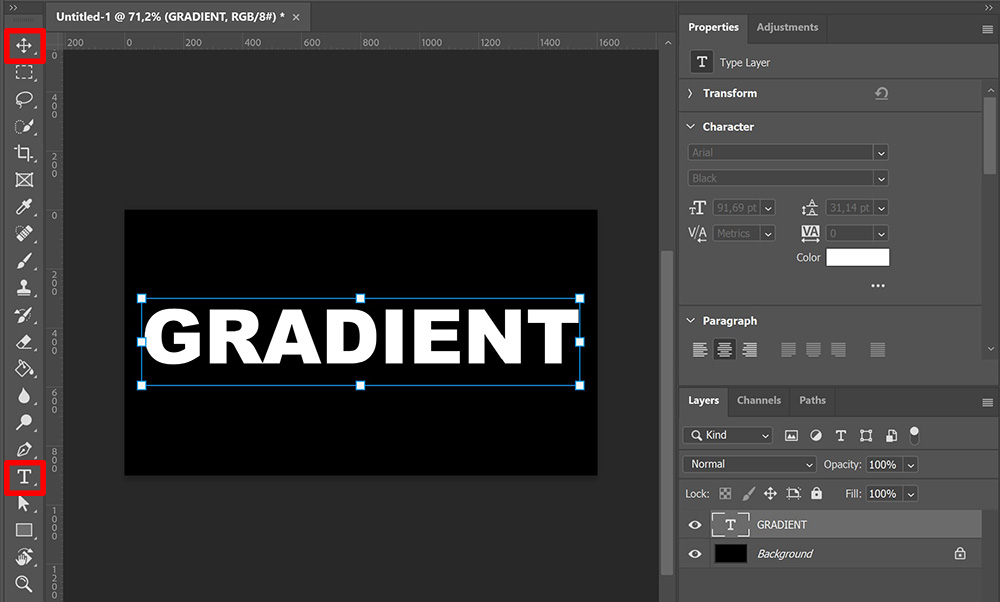 Step 2: Gradient text
Select your text layer and click on the fx icon below the layer panel, then select gradient overlay (or double click on the text layer to open the layer style window and then select gradient overlay).
Pick a gradient you like. You can see the settings I used in the image below. You can make the following adjustments:
Click reverse to invert the colors of the gradient
Pick a different style to change the look of the gradient
Adjust the angle to change the direction of the gradient
Change the scale to set the size of the gradation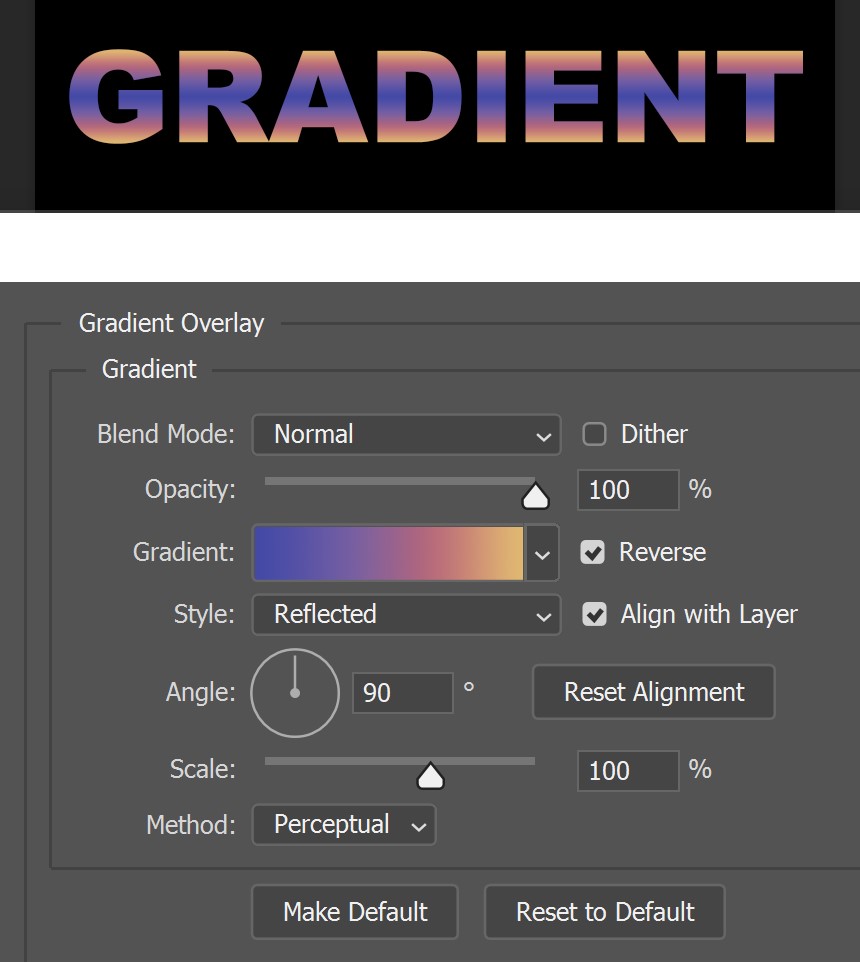 You can also create your own gradient, or adjust an existing one. To do that, click on the gradient. The window below opens.
You can change the color by double clicking on the color stop you want to edit. You can add an extra stop by clicking below the gradient (when you see the hand icon). To change the color of that stop, again double click on it. You can also remove a color stop by clicking on it, then click delete. To adjust the ratio of the colors, you can move them.
If you want to save this gradient, name it and click on new. You'll now find the gradient below the other ones.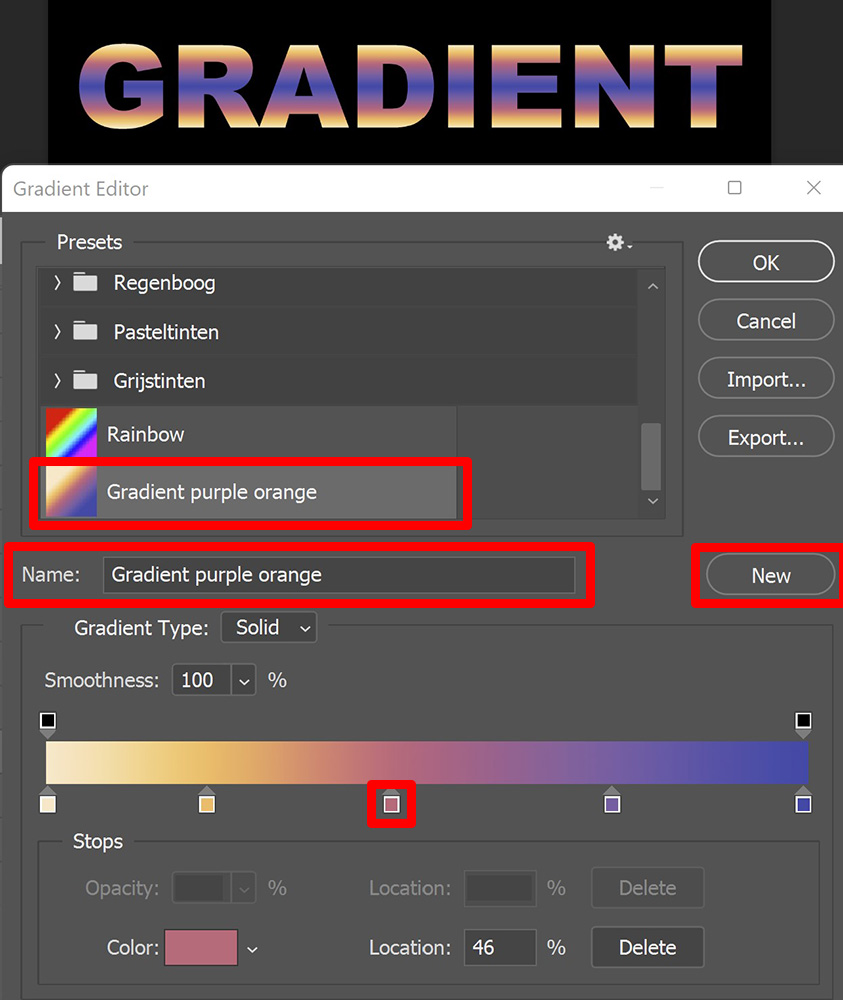 Click OK to apply the adjustments. Want to change the gradient? Then double click on the 'gradient overlay' layer. The layer style window opens again, so you can adjust the gradient.
And that's how you create a gradient text in Adobe Photoshop! You can see the result in the image below.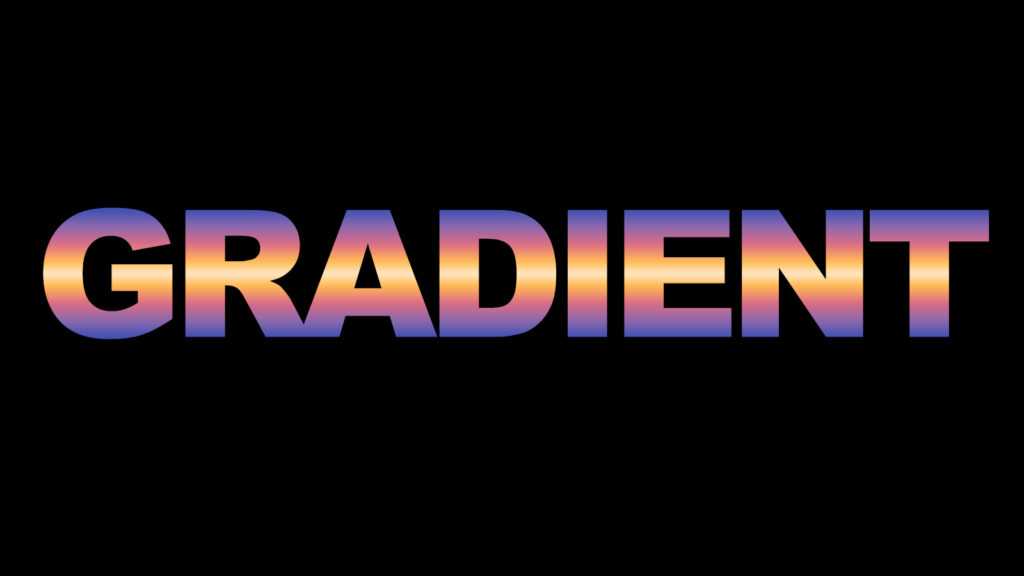 Learn more about Photoshop
Want to learn more about editing in Adobe Photoshop? Check out my other blogs or take a look at my YouTube channel.
Follow me on Facebook to stay updated! You can find the video tutorial below!
---
Photoshop
Basics
Photo editing
Creative editing
Camera Raw
Neural filters
Text effects
Create a gradient text effect in Photoshop