---
Published on August 13, 2023
Change orientation of photo
In this blog I will show you how to change the orientation of a photo (turn a vertical photo into a horizontal photo) in Adobe Photoshop (Beta).
Rather watch the video with instructions? Then click here or scroll down to the end of this page.
You can download the photo I used here.
Change orientation (portrait to landscape)
Open the photo you want to edit in the beta version of Photoshop. Then select the crop tool and select the ratio you want to use.
Fill: Generative Expand. Now select the entire photo and then click on the ✓ icon. Photoshop will fill the transparent areas.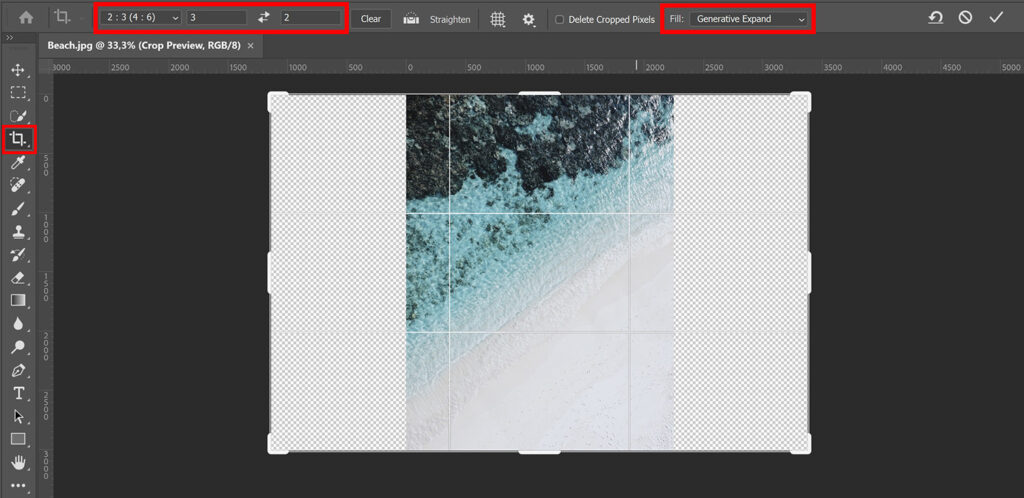 As you can see, Photoshop gives you different variations to choose from. If you don't like any of them, click on 'generate' again. Photoshop will then create more variations. You can continue this until you find an option that looks good.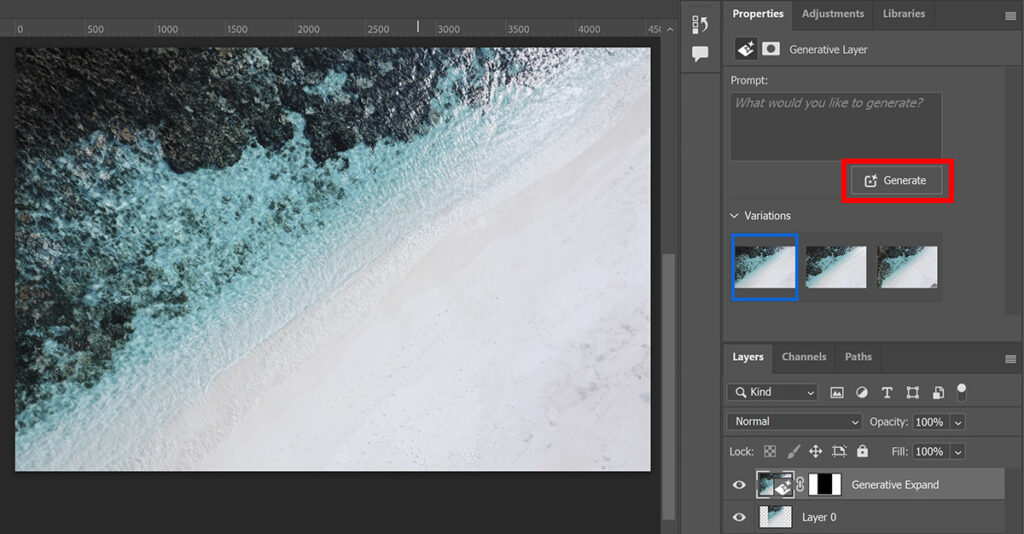 Optional: Retouch
If you want to retouch something that wasn't generated properly, select both layers. Right click on one of the layers and select 'merge layers'.
Then select the spot healing brush tool. Select 'content-aware' and brush over the area you want to retouch.
Tip: Use your [ and ] keys to adjust the size of your brush.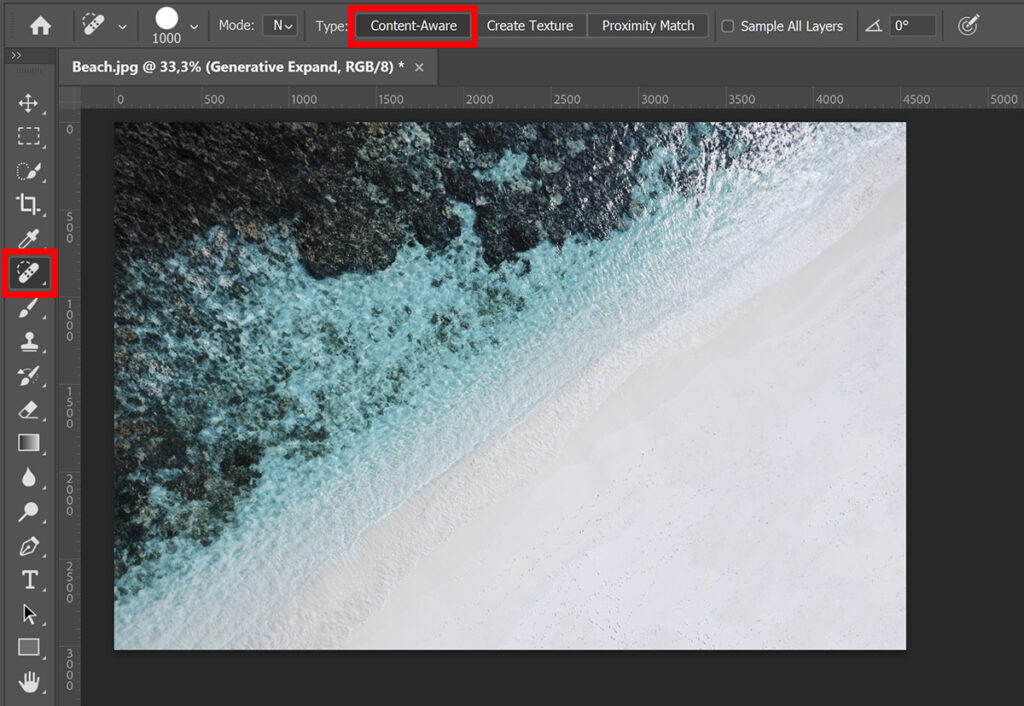 And that's how you change the orientation of a photo using generative expand in Adobe Photoshop (Beta).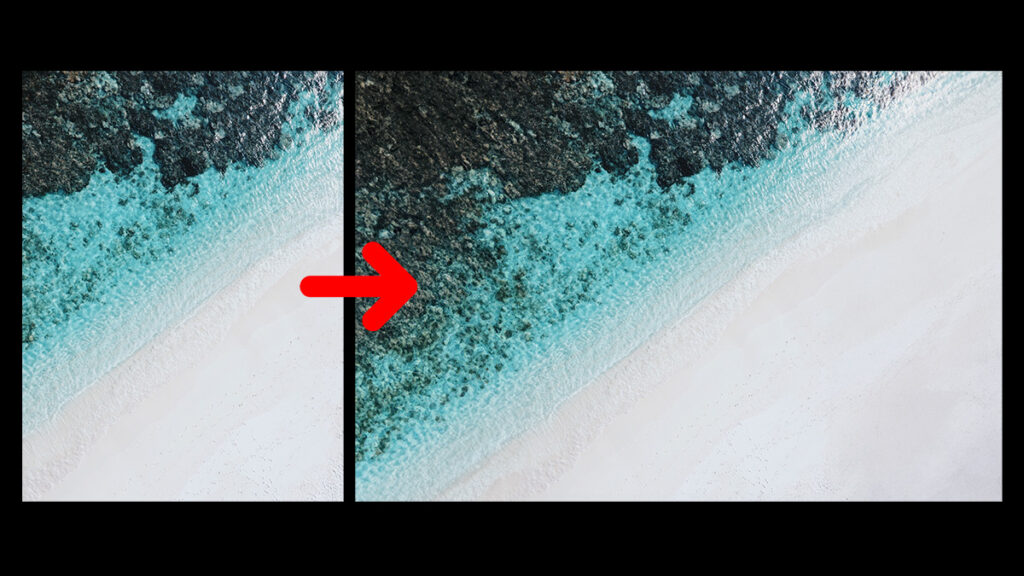 Learn more about Photoshop
Check out my other blogs and my YouTube channel if you want to learn more about editing in Adobe Photoshop!
You can follow me on Facebook if you want to stay updated about new blogs and tutorials!
---

Photoshop
Basics
Photo editing
Creative editing
Camera Raw
Neural filters
Text effects
Change the orientation of a photo in Photoshop