---
Published on January 15, 2023
Automatically crop photos from a collage
In this blog I will show you a trick to automatically crop and straighten photos from a collage in Adobe Photoshop.
Rather watch the video with instructions? Click here or scroll down to the end of this page.
You can download the collage I used here.
Step 1: Crop photos from collage
Open the file with the collage. Make sure the photos in your collage don't overlap, otherwise this method might not work.
Navigate to 'File > Automate > Crop and straighten photos'. Photoshop will now crop all the photos in your collage and open them in new documents. As you can see in the image below, there are three copies opened in new tabs. There's one for each photo in the collage.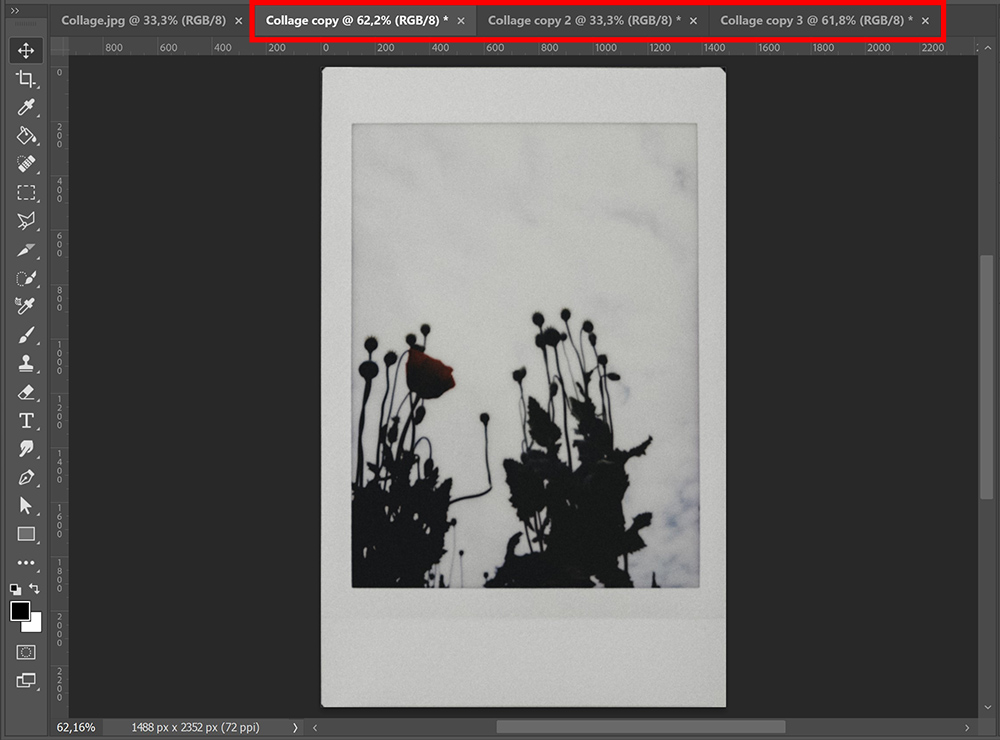 Step 2: Fix imperfections
If you look at the image below, you'll see that the old background of the collage is still visible around the edges.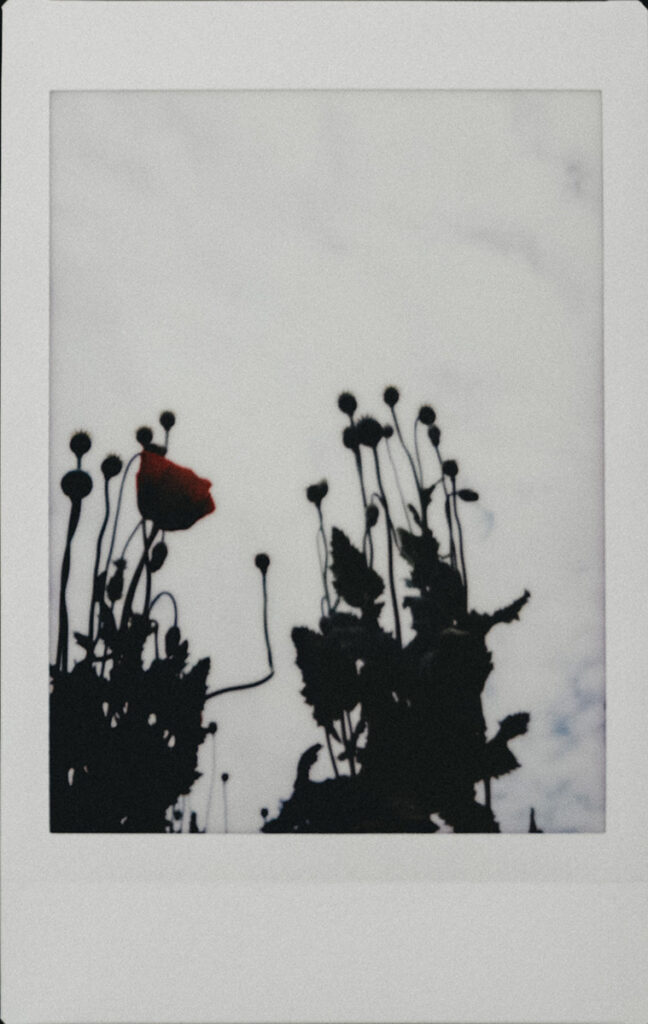 I use the spot healing brush tool to fix that. If you prefer another tool or method to fix imperfections, that's fine too!
Select Content-Aware and brush over the edges of the photo to fix them.
Tip: If you press and hold SHIFT, you can create straight lines with any brush tool. This also works with the spot healing brush tool. Hold SHIFT and click on the point where you want the brush stroke to begin. Then click on the point where the brush stroke needs to end (while still holding SHIFT). Photoshop will then draw a straight line between these two points. Do this for each side of the photo.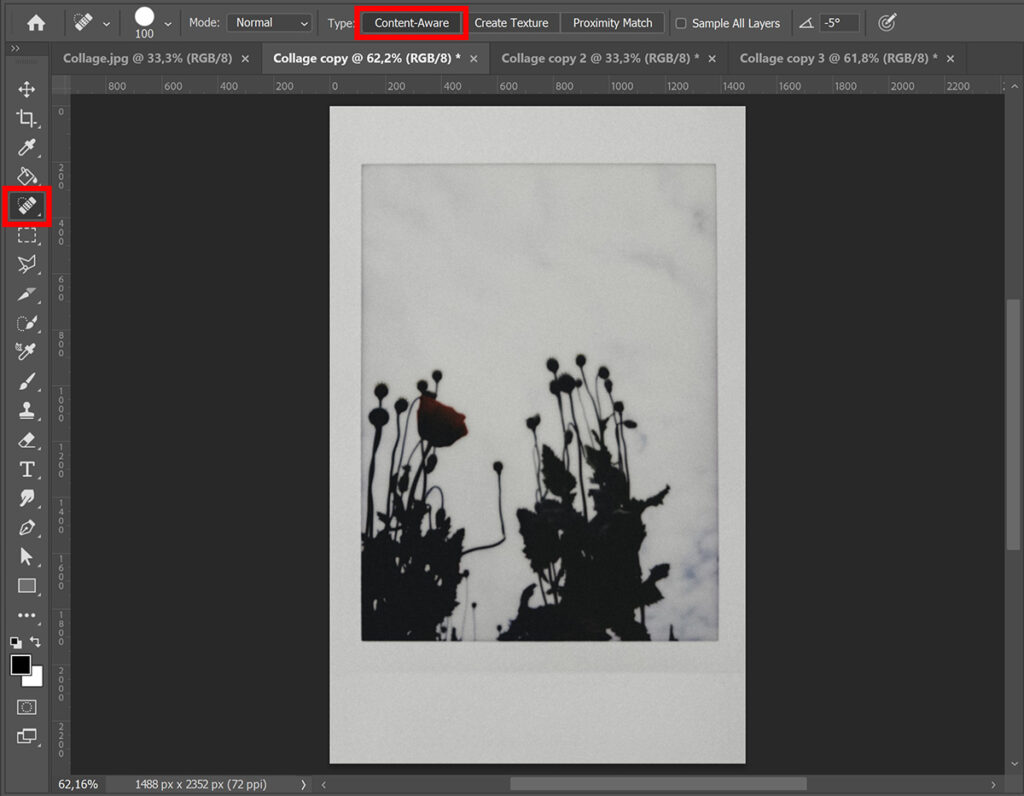 And that's how you automatically crop and straighten all the photos in a collage in Adobe Photoshop!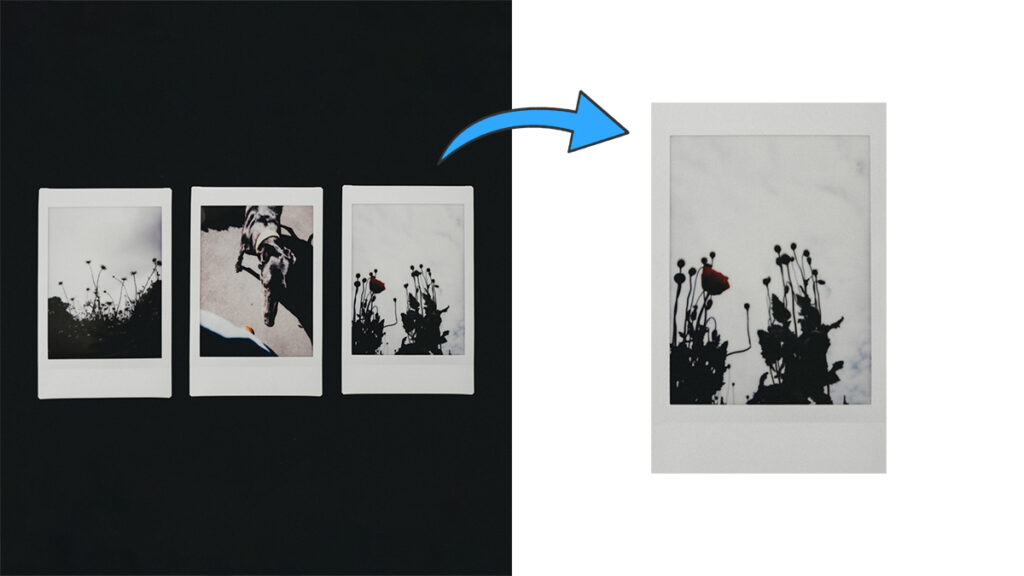 Learn more about editing in Photoshop
If you want to learn more about editing in Adobe Photoshop, check out my other blogs or take a look at my YouTube channel.
To stay updated, follow me on Facebook! You can find the YouTube video with instructions below.
---

Photoshop
Basics
Photo editing
Creative editing
Camera Raw
Neural filters
Text effects
Crop photos from collage in Photoshop