---
Published on February 23, 2022
How can I find a matching font in Photoshop?
Want to find a font that matches the font in an image? Then use this simple method in Adobe Photoshop!
Rather watch the video tutorial? Click here or scroll down to the end of this page.
Click here to download the image I used.


Step 1: Type text
Open the image with the font you want to match. Select the horizontal type tool and type your text. It doesn't matter what font you use for this.
I added a blank area to the original image, so you can compare the original text (and font) to the new one.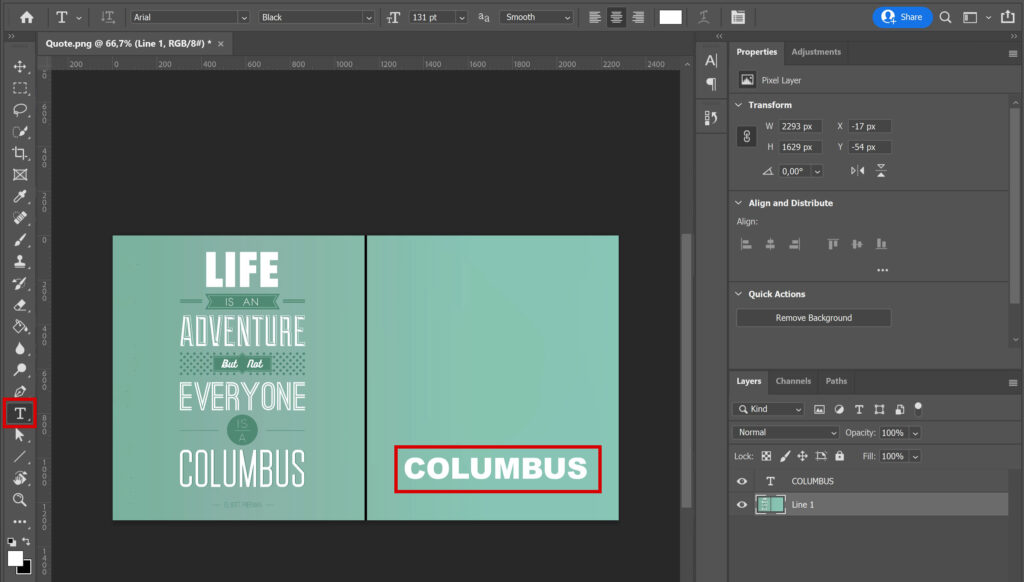 Step 2: Find matching font
Select your text layer. Then select the rectangular marquee tool and make a selection around the font you want to match.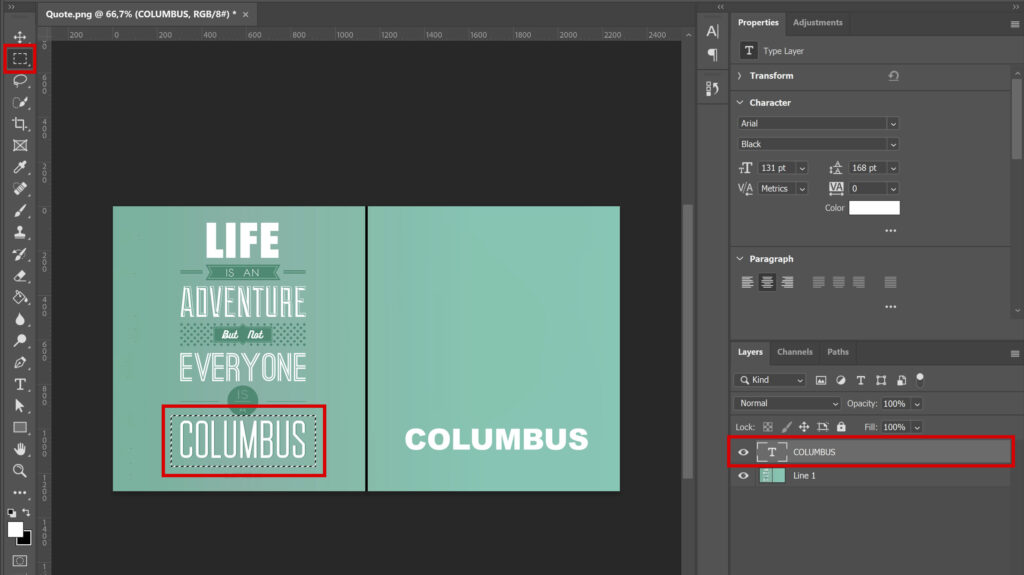 Once you made the selection, navigate to 'Type > Match font'. A list of matching fonts will appear. Sometimes you have to wait a little longer for the full list to appear.
When you click on the font, the text you just typed will change. Select all the fonts and compare them to the original font. It can happen that Photoshop doesn't show the exact same font. I then just pick the one that looks most like it.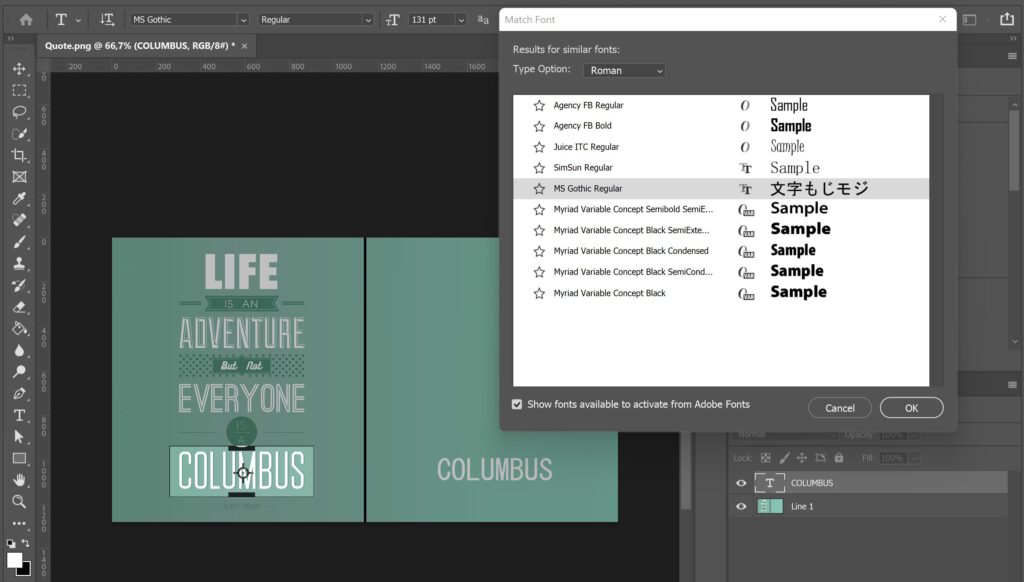 Optional: Match more fonts
If you have more fonts to match, type the new text first (using the horizontal type tool). If you don't create a new text layer first, the changes will apply to the text layer you created before (the one you already found a matching font for).
Select the text layer you want to change, use the rectangular marquee tool to select the text you want to find a matching font for and navigate to 'Type > Match font'.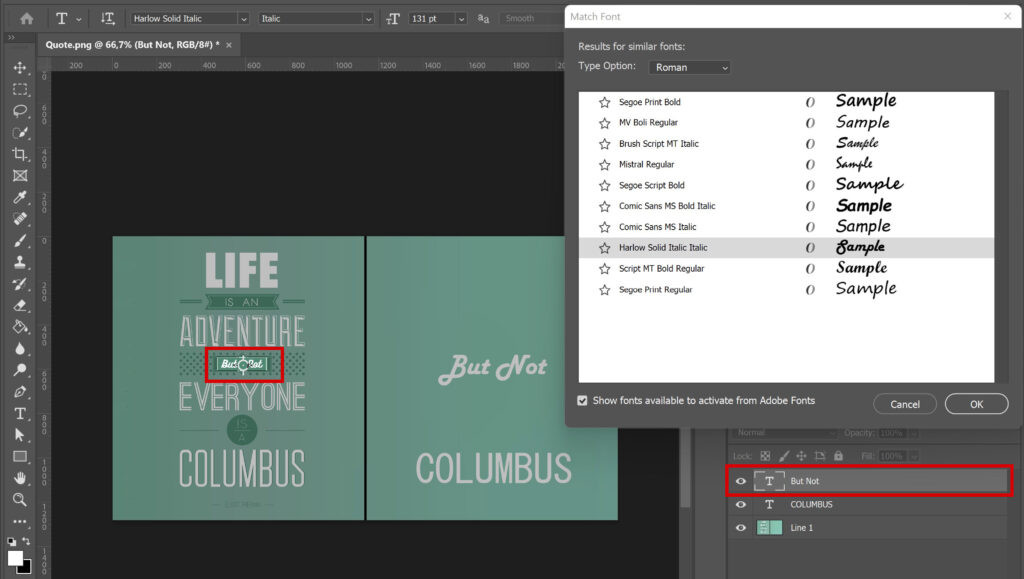 If you select 'show fonts available to activate from Adobe Fonts', Photoshop may show some similar fonts that you can download. In this case, that didn't happen for both fonts we tried to match. If that does happen, you can download it by clicking on the icon in front of the font. The font is then available immediately.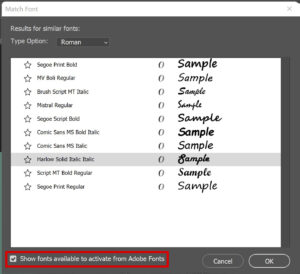 And that's how you find a matching font in Adobe Photoshop. Want to learn more about editing in Adobe Photoshop? Check out my other blogs or take a look at my YouTube channel.
Follow me on Facebook to stay updated! You can find the video tutorial below!
---
Photoshop
Basics
Photo editing
Creative editing
Camera Raw
Neural filters
Text effects
Find a matching font in Photoshop