---
Published on March 2, 2022
Move object or subject (content aware move tool)
In this blog I'll show you how to move an object or subject in Adobe Photoshop.
Rather watch the video tutorial? Click here or scroll down to the end of this page!
This method works best if your image doesn't contain too much details (Photoshop might not be able to fill these detailed areas correctly). Click here to download the image I used.


Step 1: Select object/subject
Open the image you want to edit. Press CTRL+J to duplicate the background layer.
Select the layer copy and select the object selection tool. Then select the object or subject you want to move.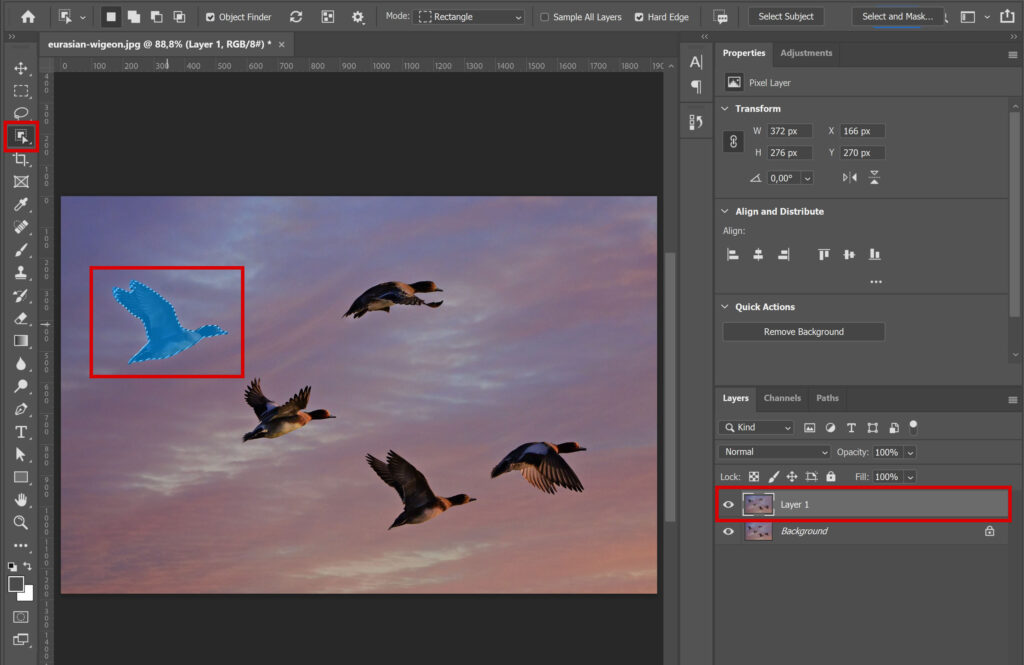 Step 2: Move object
Select the content aware move tool. You can now move the selected object.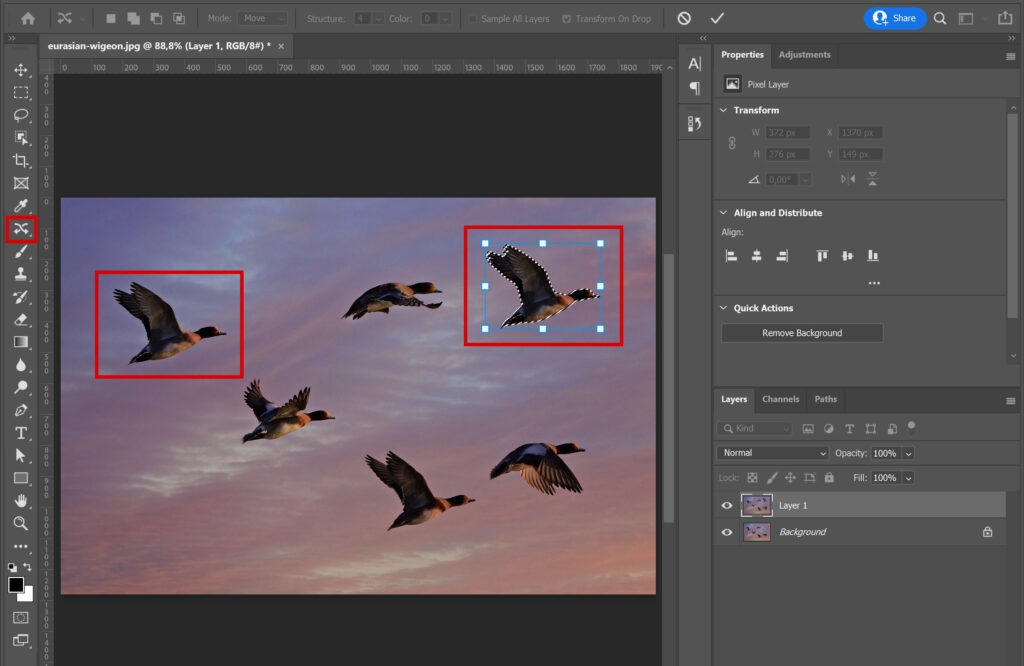 You can resize and rotate your moved object by moving the anchor points. If you right click on the selection, you can also rotate/flip the object.
When you're done, click the check icon. Photoshop will then fill the area where the object used to be.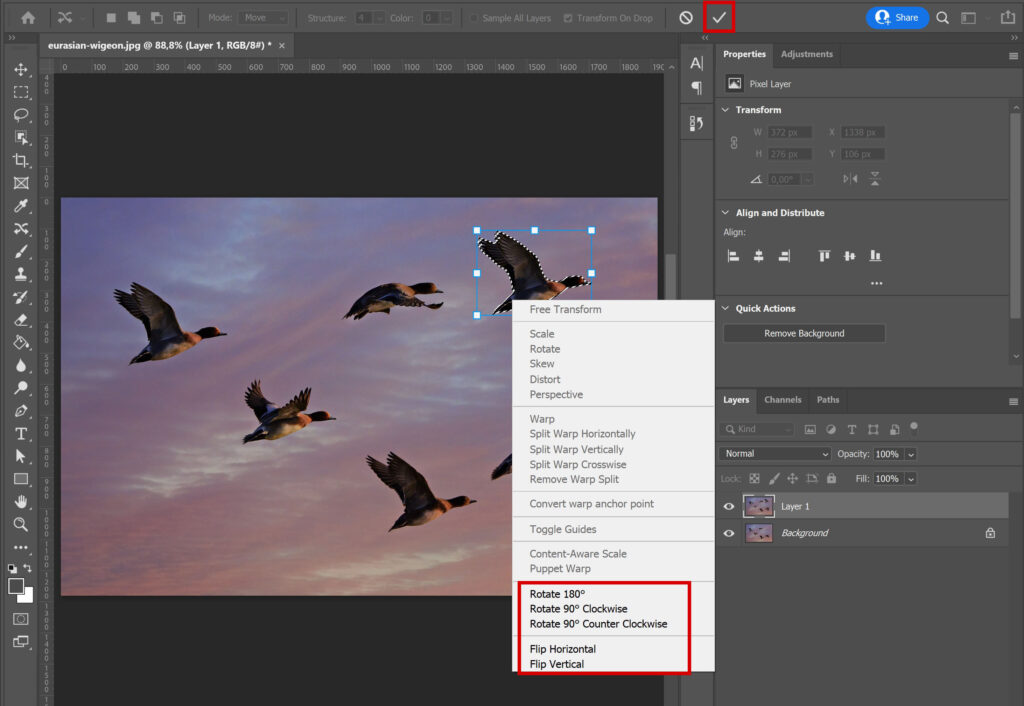 Step 3: Retouch
Press CTRL+D to deselect. As you can see in the image below, the outlines of the subject I moved are still visible. Select the spot healing brush tool.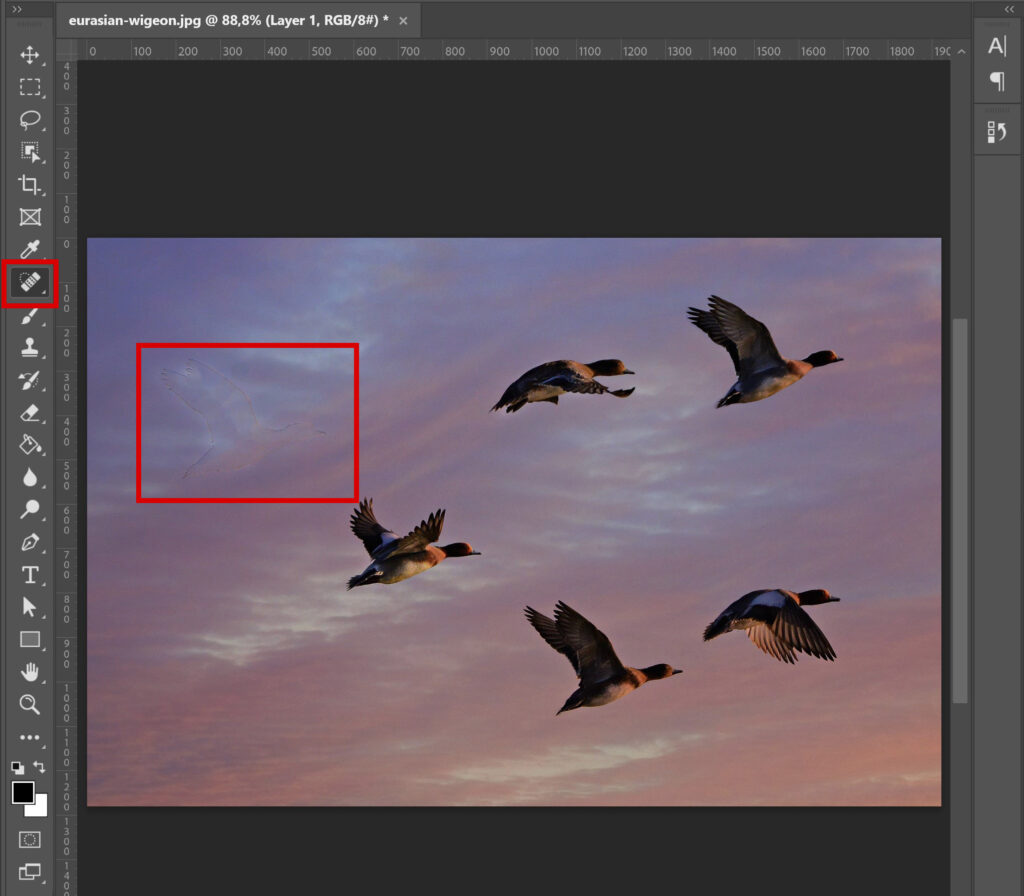 Select Content-Aware and brush over the outlines until they're gone.
Tip: Use the [ and ] keys to adjust the brush size.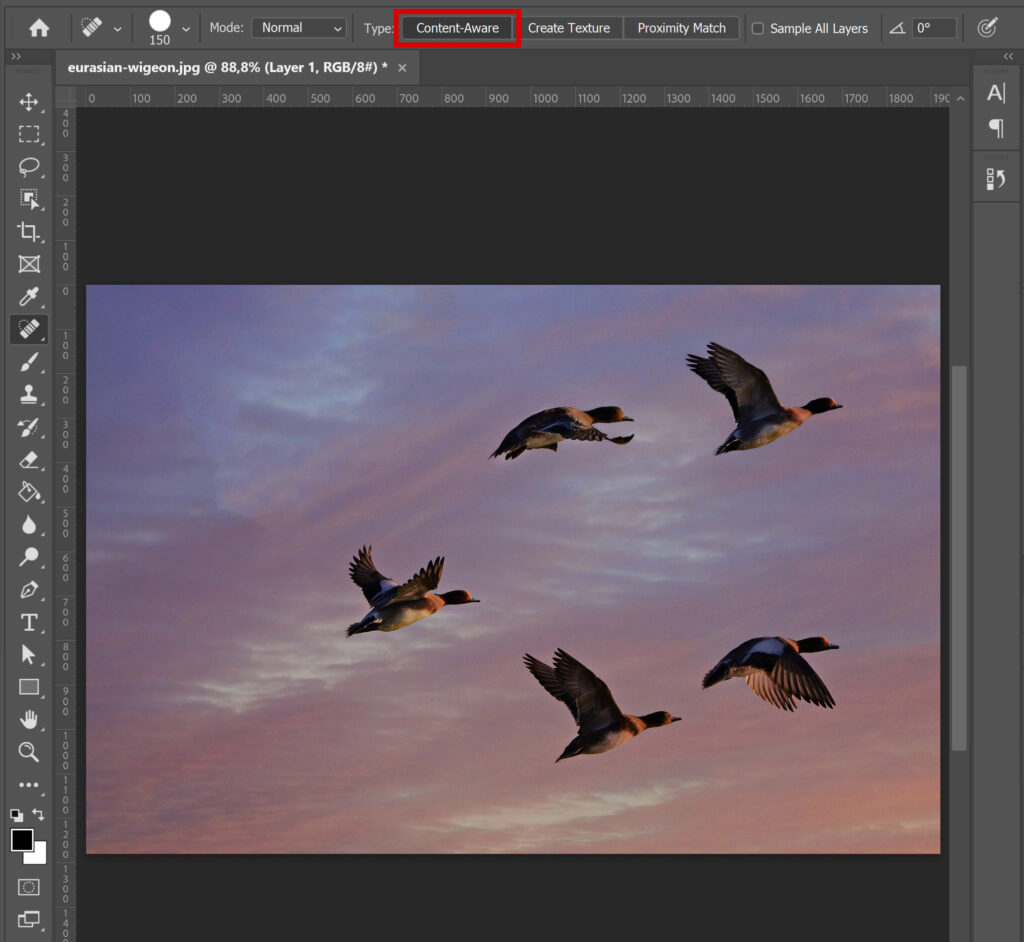 If you want to move another object, repeat this process for that object. And that's how you move an object or subject in Adobe Photoshop. You can find the before and after image below!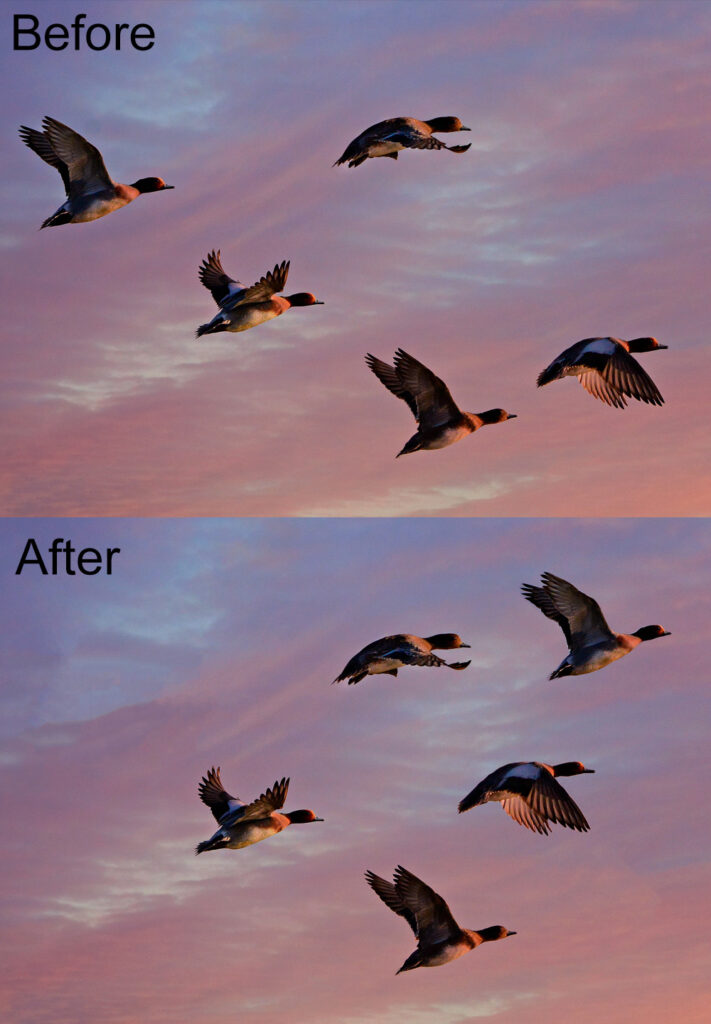 I now showed you how to move something with the content-aware move tool, but you can also use the patch tool! Want to know how to use this method? Read this blog I wrote about that!


Learn more about Photoshop
Want to learn more about editing in Adobe Photoshop? Check out my other blogs or take a look at my YouTube channel.
Follow me on Facebook to stay updated! You can find the video with instructions below!
---
Photoshop
Basics
Photo editing
Creative editing
Camera Raw
Neural filters
Text effects
How to move object or subject in Photoshop