---
Published on December 27, 2022
Create 3D text in Photoshop
In this blog I'll show you a super fast and simple method to create a 3D text effect in Adobe Photoshop.
Rather watch the video with instructions? Click here or scroll down to the end of this page!
Step 1: Create file and text
First create a new file. The size of your file will affect the way this effect looks. I'll show you an example below. As you can see, if I make the file 3 times larger, this will change the way the 3D effect looks. The lines in the larger file are sharper and the shadows look a bit different. It's up to you to decide what effect you like more.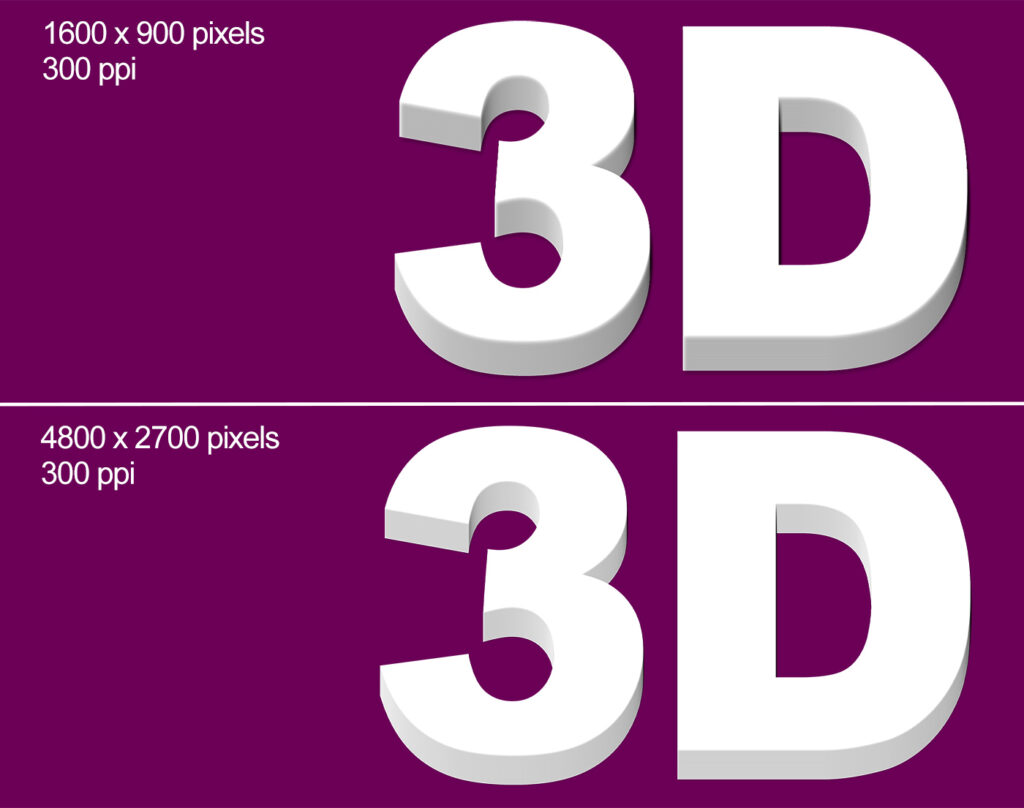 I used a file size of 1600×900 pixels for this explanation. Also pick a background color while creating the new file.
Then select the horizontal type tool. Pick a font and text color. This effect looks best with a lighter text color. Then type your text. When you're done, click on the ✓ icon.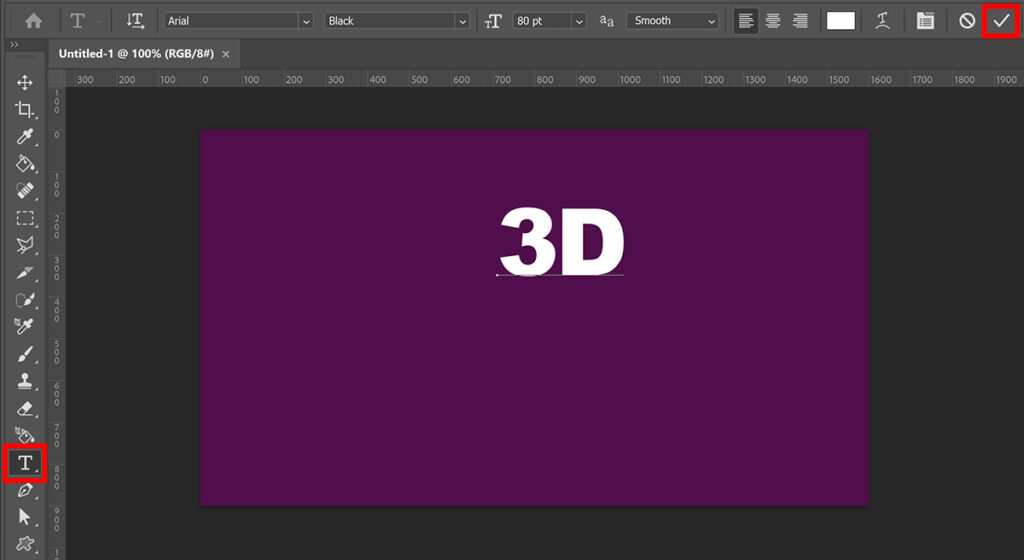 Then press CTRL+T to activate free transform. You can now resize the text and pick the correct position.
Step 2: 3D text effect
Select the text layer. Click on the fx icon and select 'drop shadow'.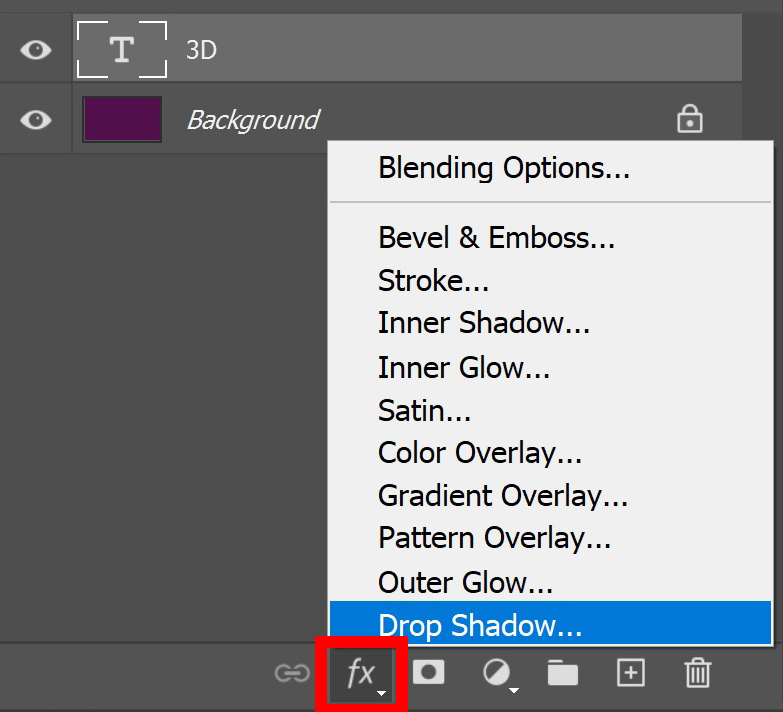 You can find the settings I used in the image below. Copy these settings and click OK.

With the text layer selected, press CTRL+T. Then press the arrow up (↑) key once and press enter. You won't see a difference, but you moved the text up a little bit by doing this.
Then press CTRL+ALT+SHIFT+T multiple times. This will repeat the last transformation (moving the text up) in a new layer. You will see a new layer copy appear every time you press CTRL+ALT+SHIFT+T. You will also see the 3D effect appear when you do this!
Keep pressing CTRL+ALT+SHIFT+T until you're happy with the 3D effect!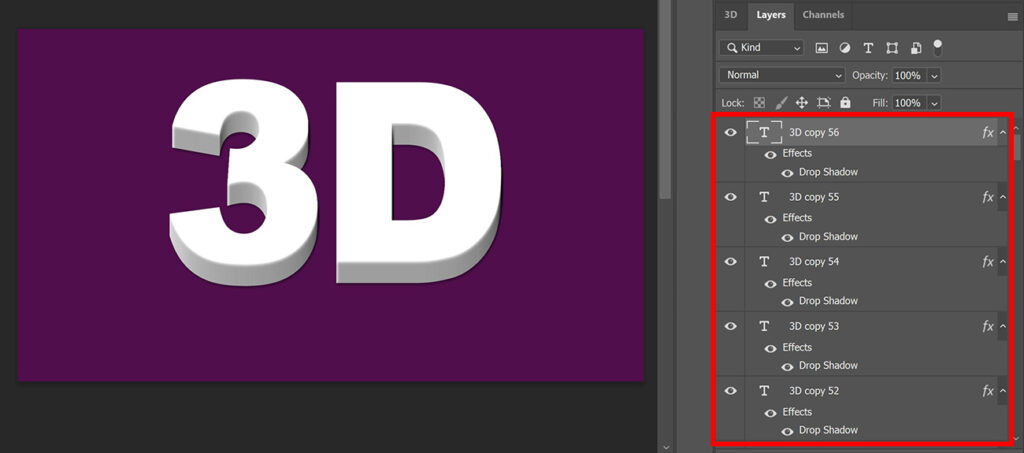 When you're happy with the 3D effect, select all the text layers and press CTRL+G to group them.
To resize or move the text, select the group and press CTRL+T. You can now adjust the size and position of the 3D text.
And that's how you create this 3D text effect in Adobe Photoshop!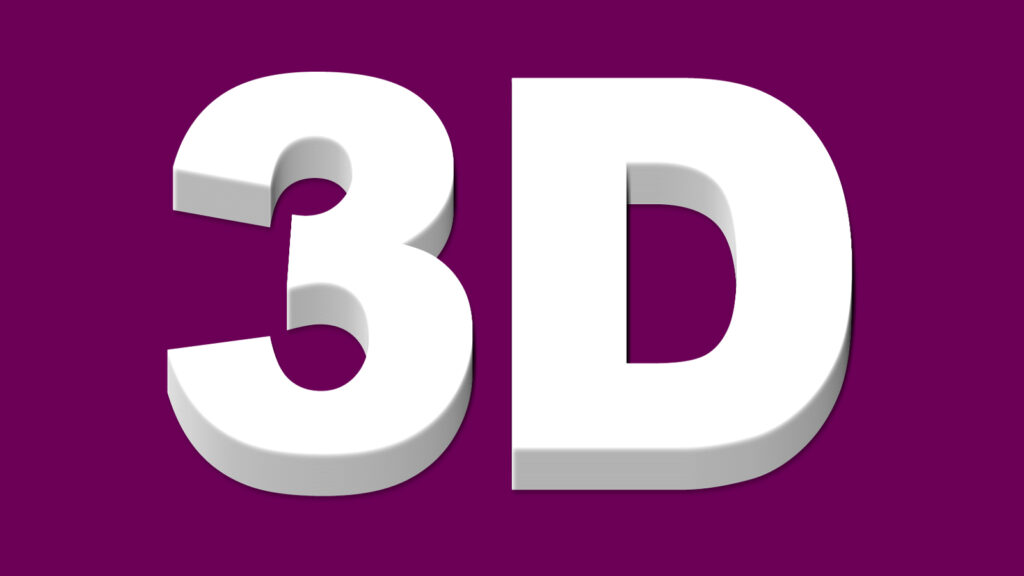 Learn more about Photoshop
Want to learn more about editing in Adobe Photoshop? Check out my other blogs or take a look at my YouTube channel.
If you want to stay updated, follow me on Facebook! You can find the video with instructions below.
---
Photoshop
Basics
Photo editing
Creative editing
Camera Raw
Neural filters
Text effects
Quick 3D text effect in Photoshop