---
Published on December 30, 2022
Transform 2D image into 3D figure
In this blog I'll show you how to convert any 2D image or photo into a cool abstract 3D figure in Adobe Photoshop!
Rather watch the video with instructions? Click here or scroll down to the end of this page.
You can download the photo I used here.
Create 3D figure
Open the photo or image that you want to use. This effect looks best if your image has lots of different colors.
Then navigate to '3D > New mesh from layer > Depth map to > Sphere'. Photoshop will now transform your image into this cool 3D figure!
Change the style from 'solid' to 'unlit texture'. Next to 3D mode, you'll see 5 icons. I'll explain how to use these:
First icon = to orbit. Use this to pick the side of the figure you like the most.
Second icon = to roll the figure.
Third icon = to pan (move) the figure.
Fourth icon = to slide the figure.
Fifth icon = to zoom (change the size of the figure).
Add background
The background is now transparent. To add a background, create a solid color layer. Pick a background color and click OK.
Then place the color fill layer below the one with your figure. The background is now behind your figure.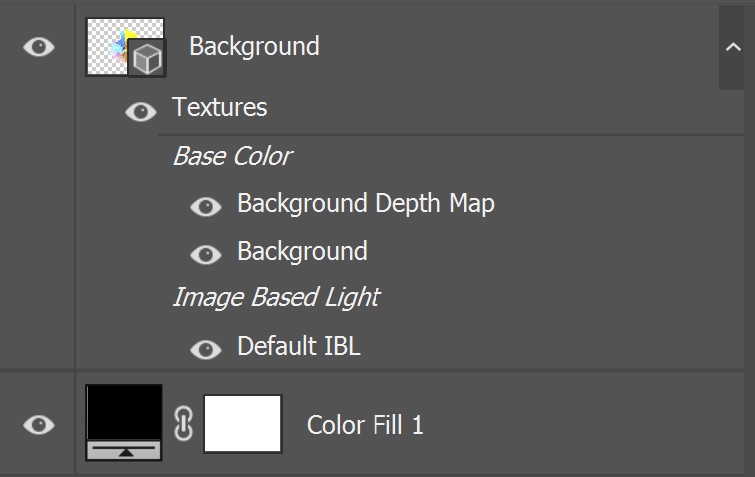 To adjust your figure, select the layer with the figure (the background layer, in this case). Then use the icons I talked about earlier to adjust the figure. If you can't see these icons, select the move tool. You should see them then.
And that's how you transform a photo into these cool and creative abstract 3D figures! Both of these figures were created with the same photo of the paint. Use the orbit feature to turn the figure. You can then create different figures, because each side of the figure looks different!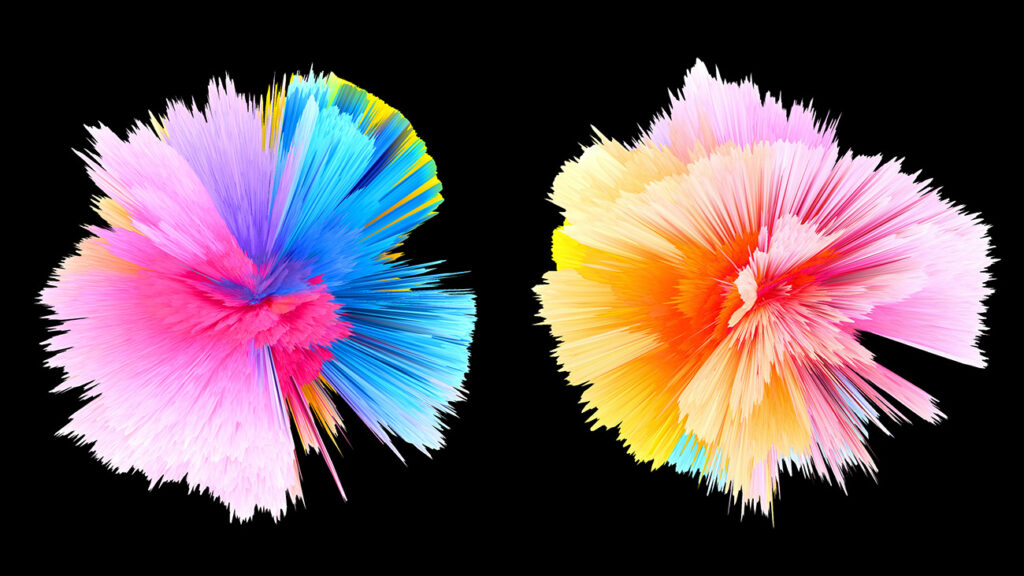 Learn more about Photoshop
If you want to learn more about editing in Adobe Photoshop, check out my other blogs or take a look at my YouTube channel.
To stay updated, follow me on Facebook! You can find the YouTube video with the instructions below.
---
Photoshop
Basics
Photo editing
Creative editing
Camera Raw
Neural filters
Text effects
Create an abstract 3D figure in Photoshop