---
Published on October 27, 2022
Remove people from a photo
In this blog I'll show you how to remove people from a photo in Adobe Photoshop.
Rather watch the video with instructions? Click here or scroll down to the end of this page.
Click here if you want to download the photo I used.
Step 1: Select subject
Open the photo you want to use. Press CTRL+J to duplicate the background layer.
I'm using the object selection tool to select my subject. If you'd rather use another method/tool to select your subject, that's fine too!
There are several ways to select your subject with the object selection tool. I'll explain them to you! It doesn't matter which method you use, just use the one you prefer.
Method 1
If you hover over your photo, you'll see what areas you can select. Hover over your subject until the entire subject is colored (make sure 'object finder' is selected). Then click on the subject to select it.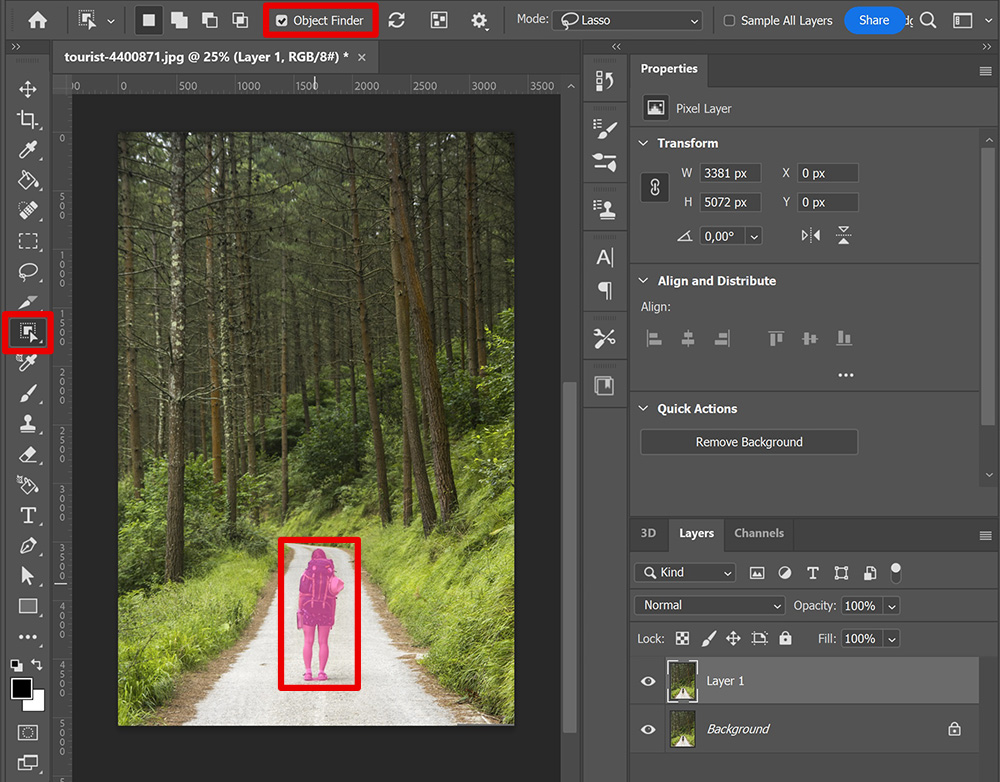 Method 2
Select 'rectangle' and make a selection around your subject. Photoshop will then select the subject.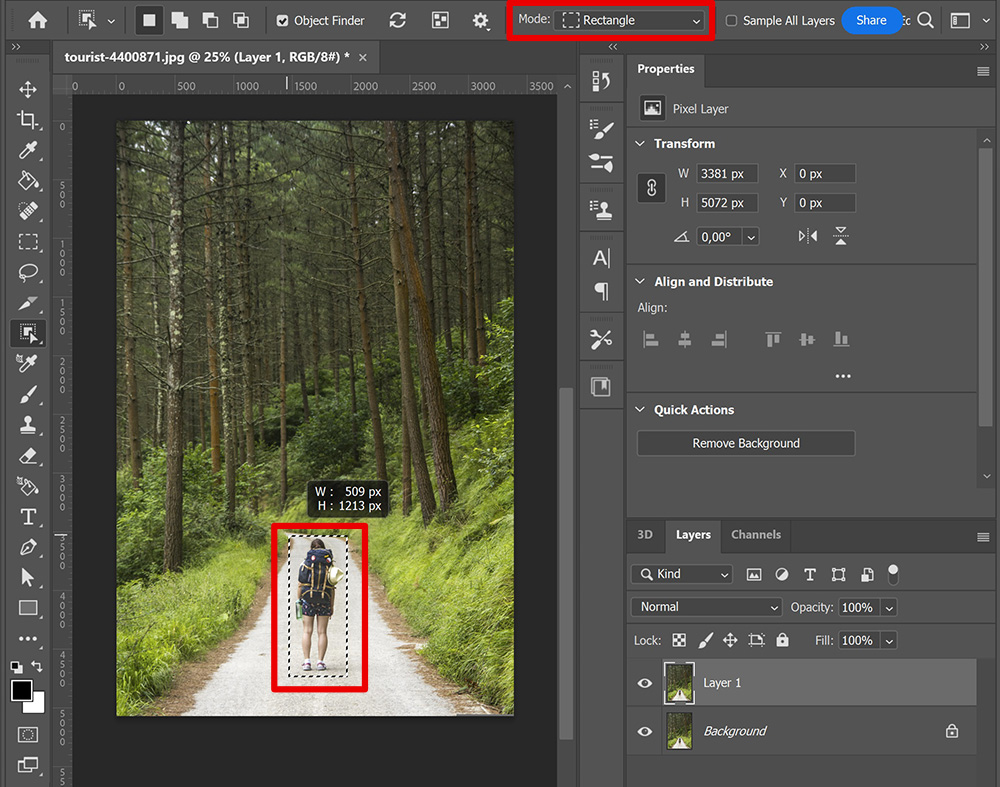 Method 3
Select 'lasso' and make a selection around your subject. Again Photoshop will select your subject.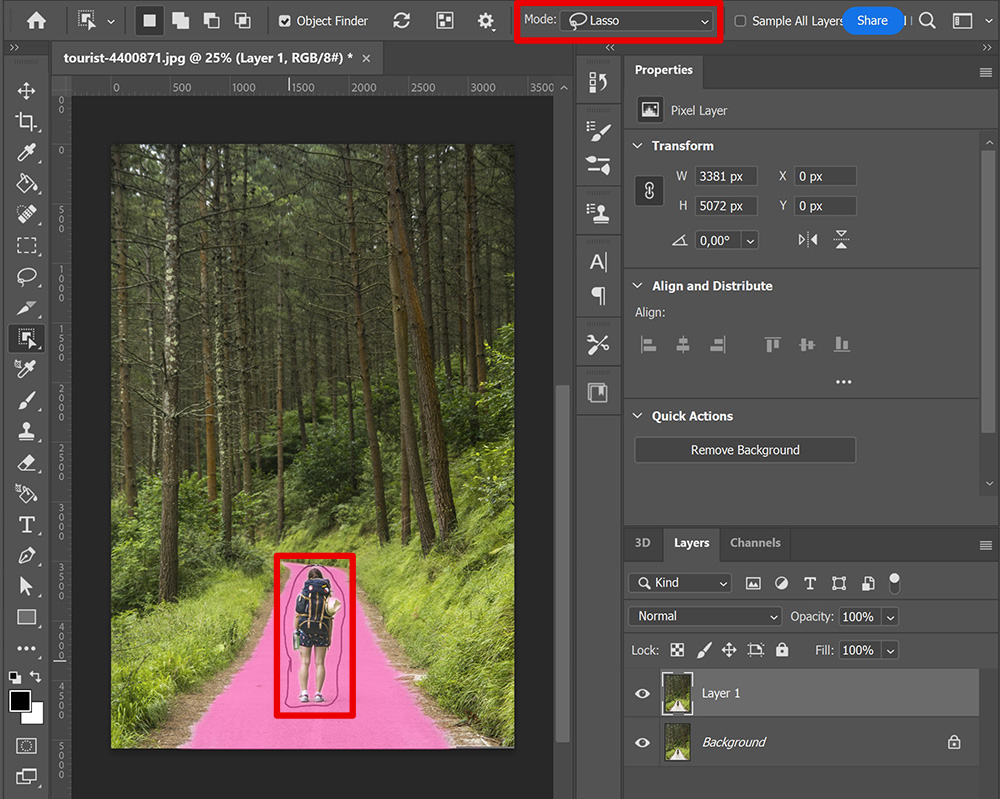 Method 4
Select 'select subject'. Photoshop will now find and select your subject.
Step 2: Remove people
Now that you have selected your subject, it's time to remove it.
Right click on the selected subject. You can use 'fill' or 'content-aware fill', but I prefer using 'delete and fill selection'. Photoshop will then fill the selected area.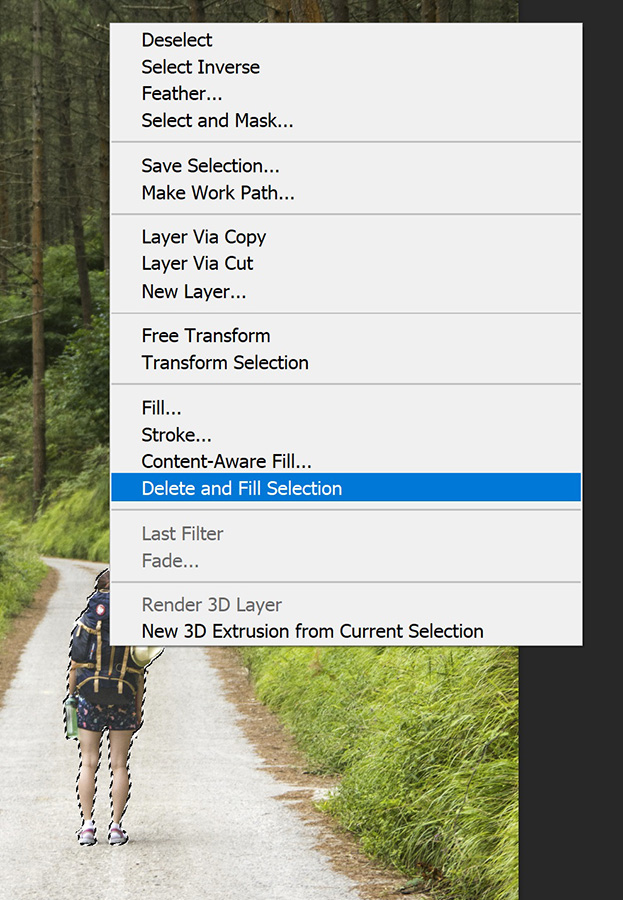 Step 3: Fix imperfections
As you can see in the image below, the filled area isn't looking that great yet. I use the spot healing brush tool to fix that. Select 'content-aware' and brush over the areas that you want to fix.
Tip: Use the [ and ] keys to adjust the brush size.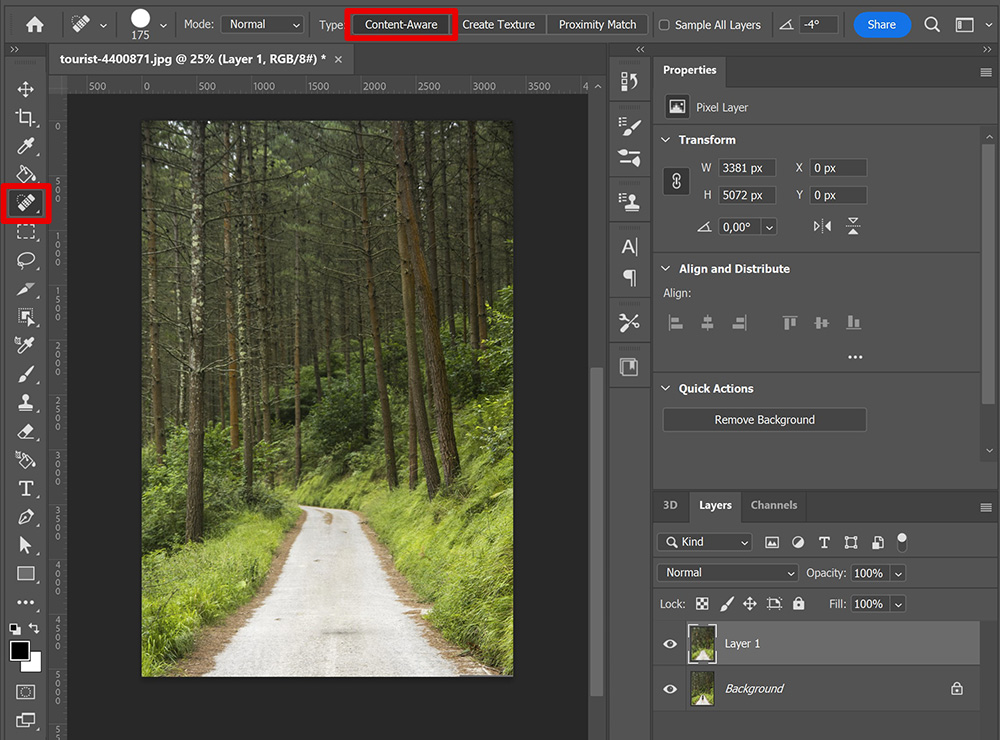 And that's how you remove people from a photo in Adobe Photoshop! You can see the result below.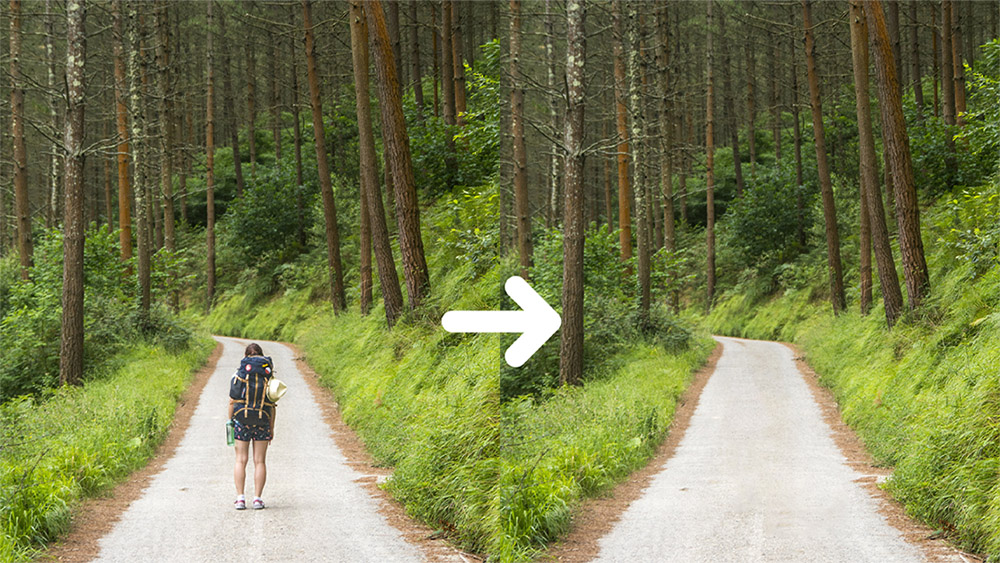 This is just one method to remove someone from your photo, but there are many more methods. Want to know how to remove someone from a photo using content-aware fill? Read this blog I wrote about that.
Want to learn more about editing in Adobe Photoshop? Check out my other blogs or take a look at my YouTube channel.
Follow me on Facebook to stay updated! You can find the video with instructions below.
---
Photoshop
Basics
Photo editing
Creative editing
Camera Raw
Neural filters
Text effects
Remove people from a photo in Photoshop