---
Published on October 29, 2021
Remove something or someone in Photoshop
Want to remove something or someone from your photo in Adobe Photoshop? Depending on your photo, this might be quite simple!
This method uses Content-Aware Fill. It works best when there are no specific things behind the object you want to remove (like other people, cars, etc.). If there are such objects in the background, Photoshop might not be able to recognise it (and therefore won't be able to fill it properly).
If you'd rather watch the video of this process, click here or scroll down to the end of this page. Want to download the photo I used for this explanation, click here.


Step 1: Select subject
If you want to keep your background layer untouched, press CTRL+J first to duplicate the background layer. You then need to select the object or person you want to remove. There are several ways to do that (lasso tool, quick selection tool, pen tool, object selection tool). I use the lasso tool to make a (rough) selection around the person I want to remove.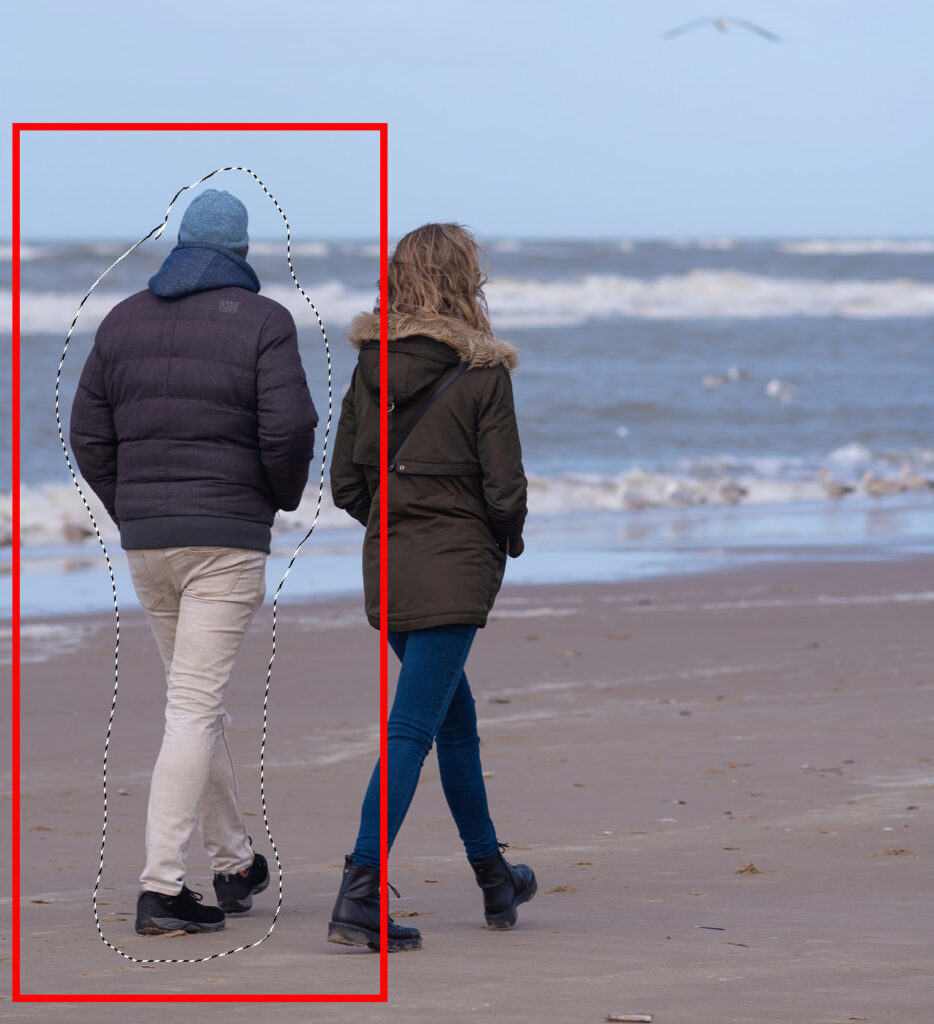 Step 2: Remove something or someone
Now there are 2 ways to remove something using Content-Aware Fill:
Method 1
'Edit > Fill', the window below will open. Make sure you select 'Content-Aware'. Copy the settings in the image below. Then click OK and Photoshop will fill the selected area.

Method 2
'Edit > Content-Aware Fill'. A new window will open, you'll see the preview there. If the preview looks good, you don't have to change the settings. You can change the output settings if you want, but since I duplicated my background layer already I can apply the adjustments to the current layer.
If you want, you can try to change some of the settings (like the color adaptation) or see what the 'rectangular' option does instead of the 'auto' option. Press OK if you're done.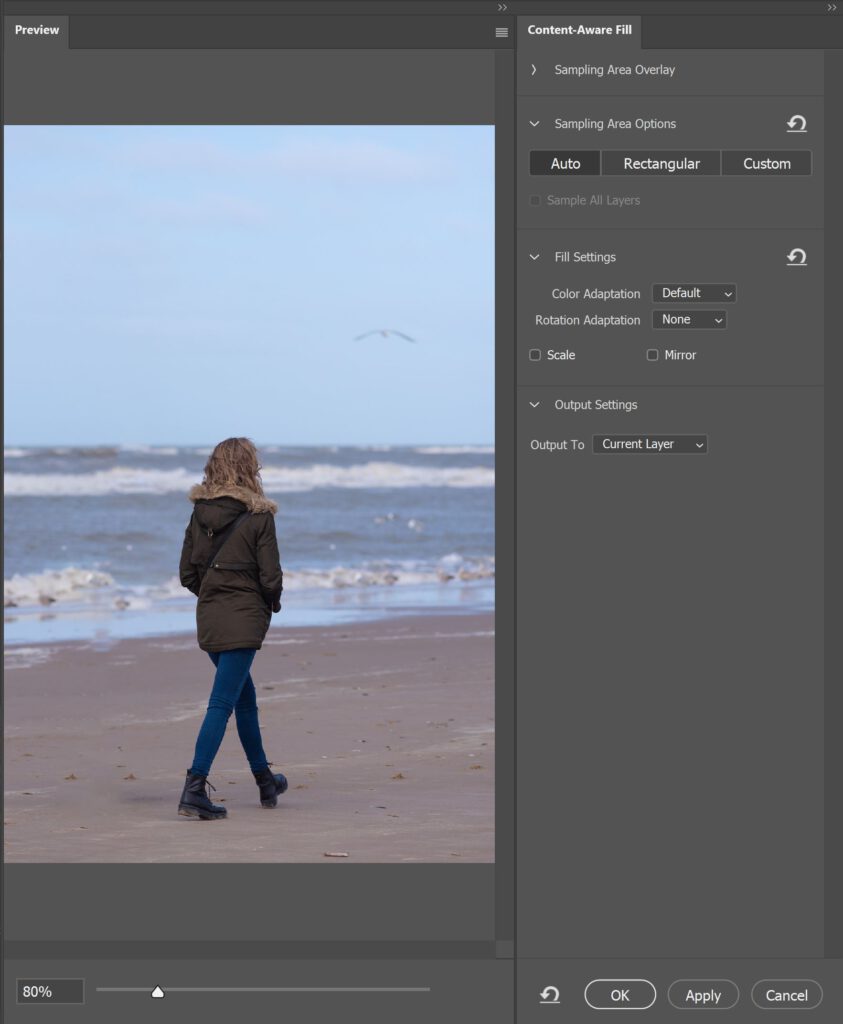 Press CTRL+D to deselect the area you just edited.
Step 3: Fix imperfections
There might be some areas that aren't filled properly. You can use the clone stamp tool to fix that, but I'm using the spot healing brush tool (because I only need to fix some minor things). Brush over the areas that you want to fix.
Tip: Press CTRL+Z to undo the last adjustment if you don't like the way Photoshop filled your selected area with the spot healing brush tool. Then try it again with a different brush size or with a different position of the brush.
In the image below I highlighted some of the areas I edited with the spot healing brush tool. Continue this until everything looks good.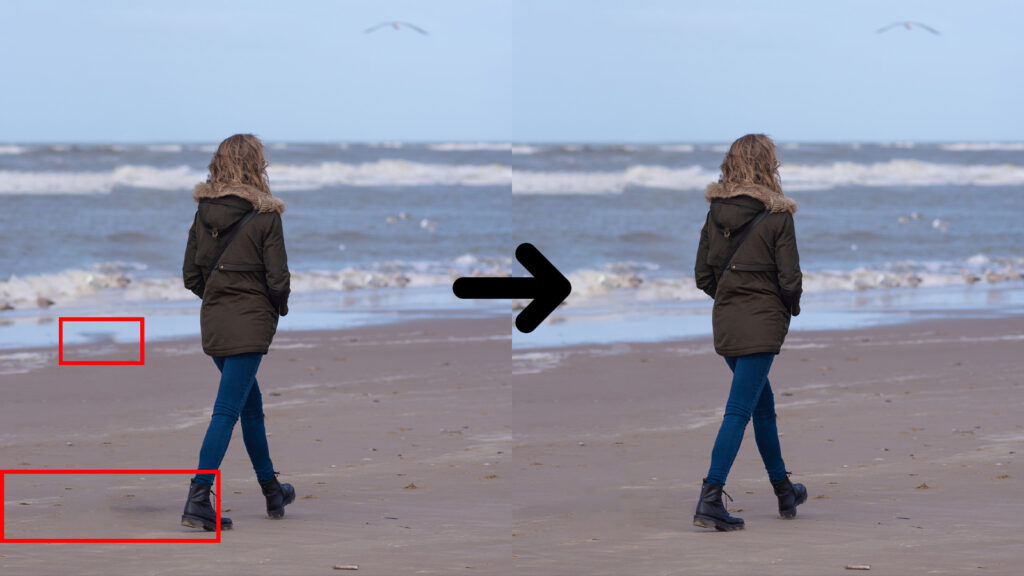 And that's how you remove something or someone from an image in Adobe Photoshop. You can see the final result in the image below.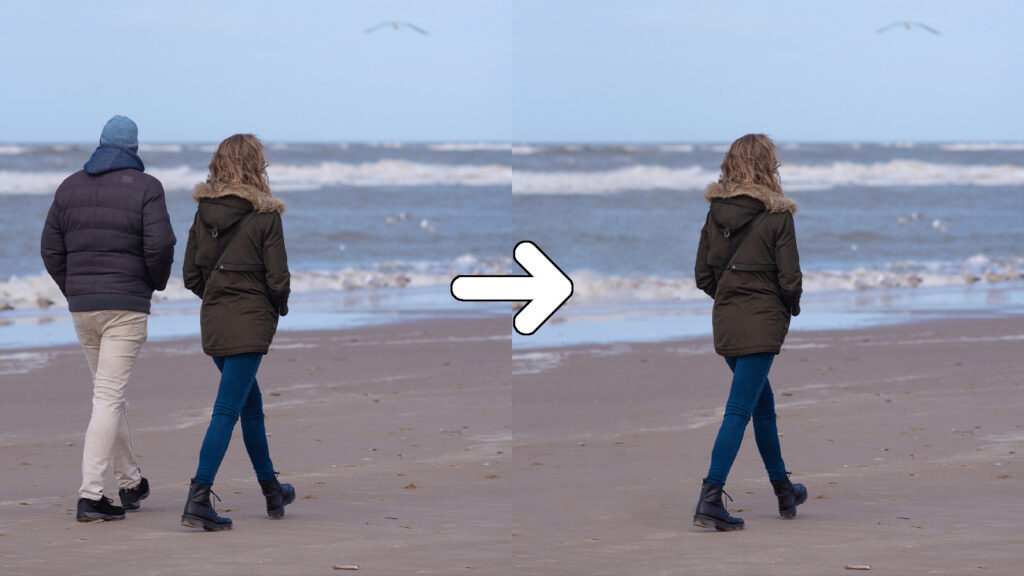 This is just one of the methods you can use to remove someone from your photo, but there are many more ways to do this. In this blog I describe another method to remove someone from your photo.
Want to know more about editing? Check out my other Photoshop blogs or take a look at my Youtube channel! You'll find the video tutorial of this process below!
---
Photoshop
Basics
Photo editing
Creative editing
Camera Raw
Neural filters
Text effects
Remove something from a photo in Photoshop