---
Published on September 22, 2023
Create a seamless pattern
In this blog I will show you how to create a seamless pattern from an image in Adobe Photoshop.
Rather watch the video with instructions? Then click here or scroll down to the end of this page.
You can download the image I used here.
Step 1: Create pattern
First create a new file that is 1000×1000 pixels with a transparent background.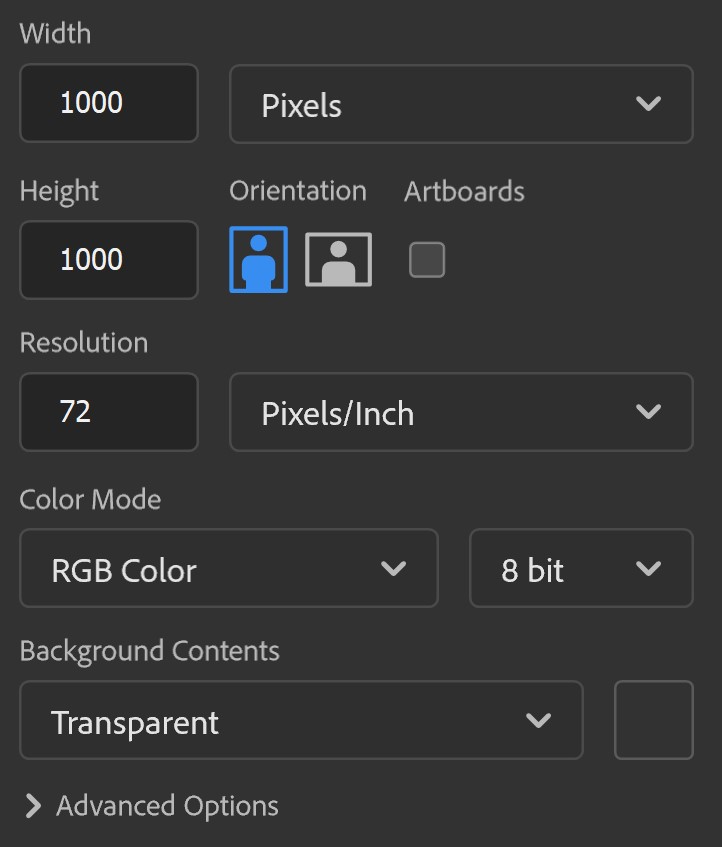 Then open the image you want to use for the pattern. This image needs to have a transparent background. If that's not the case, you have to remove the background first.
Select the move tool. Drag the image towards the file you've just created and place it on the empty canvas.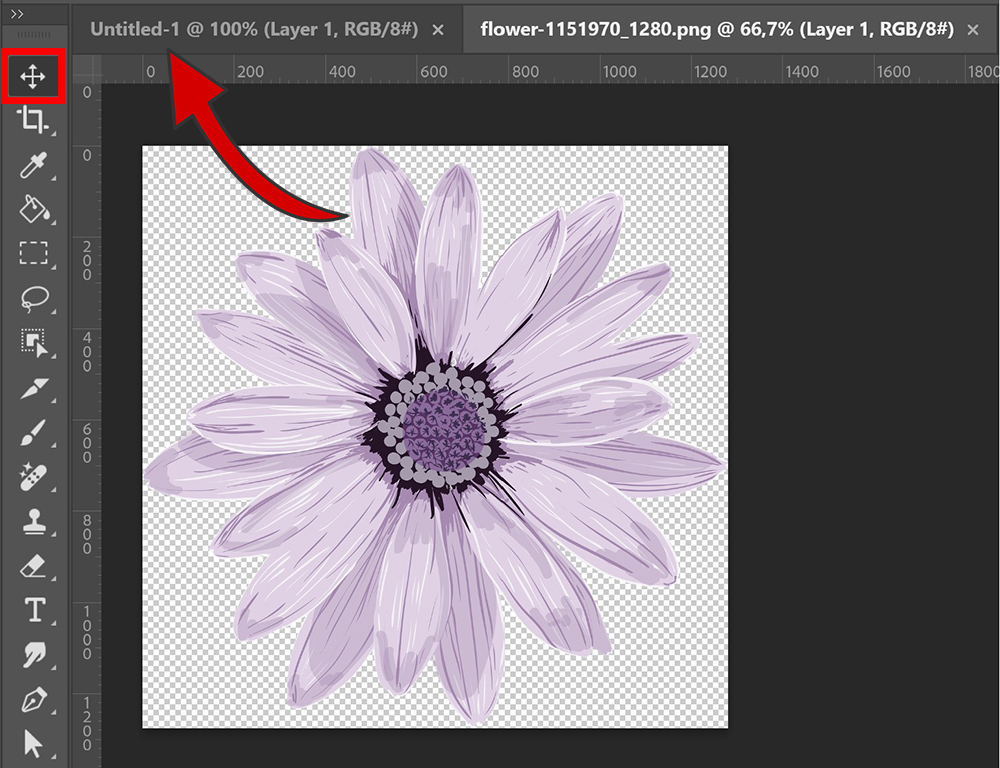 Press CTRL+T to activate free transform. You can now resize the image and place it in the middle of the canvas. It should look similar to the image below.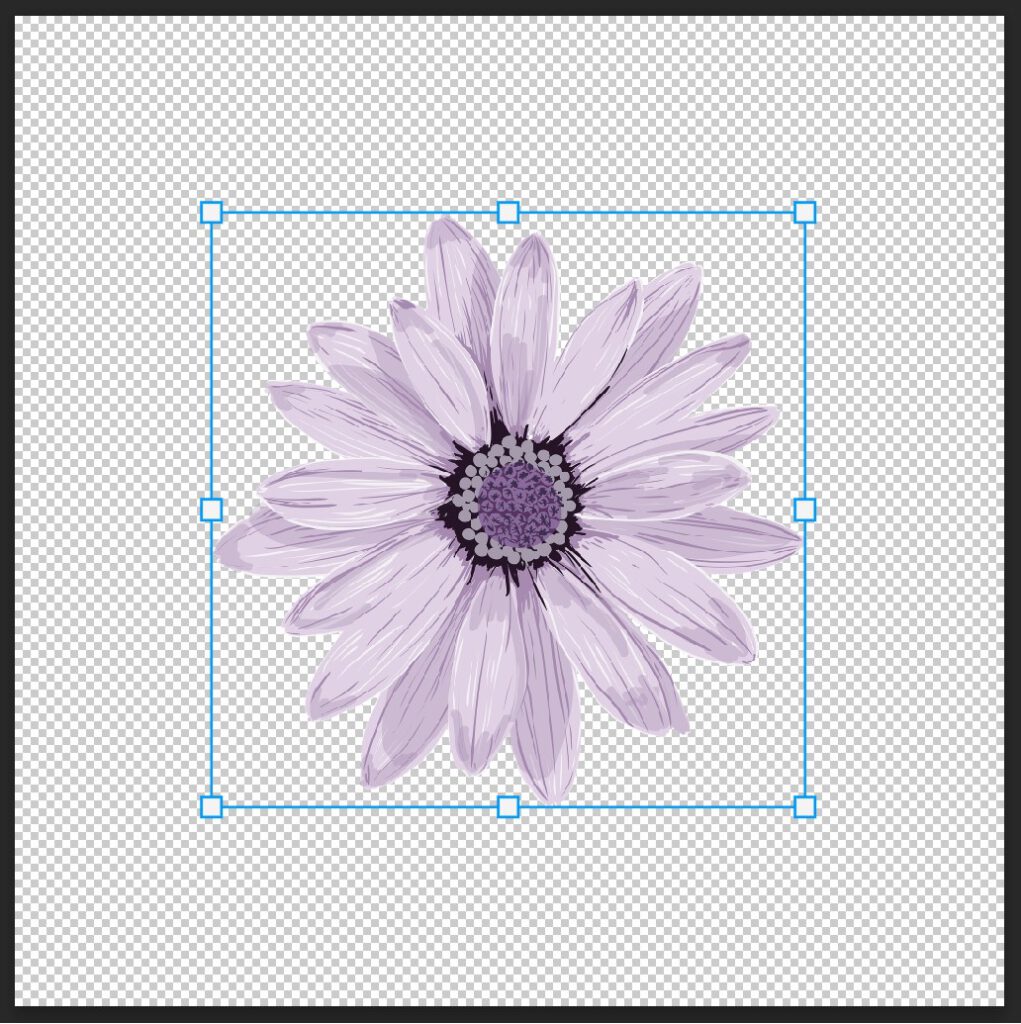 Press CTRL+J to duplicate the layer with the image. Then navigate to 'Filter > Other > Offset'.
You can find the settings I used in the image below. Copy these settings.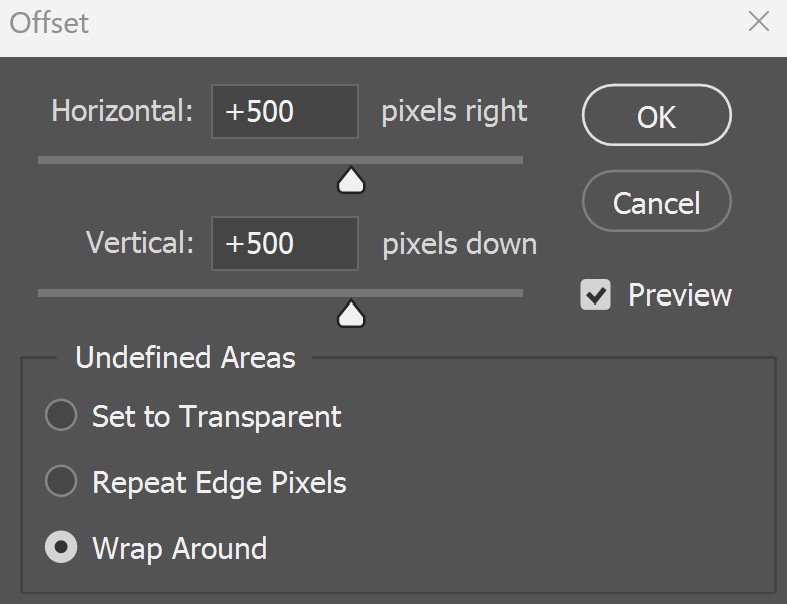 Then navigate to 'Edit > Define pattern'. Name the pattern and click OK. You have now saved the pattern!
Step 2: Use pattern
To use the pattern you have just created, you have to create a new file (press CTRL+N). It doesn't matter what size this file is.
Unlock the background layer by clicking on the lock icon. Then click on the fx icon below your layers and select 'pattern overlay'.
Select the pattern. You can adjust the scale to make the images larger or smaller.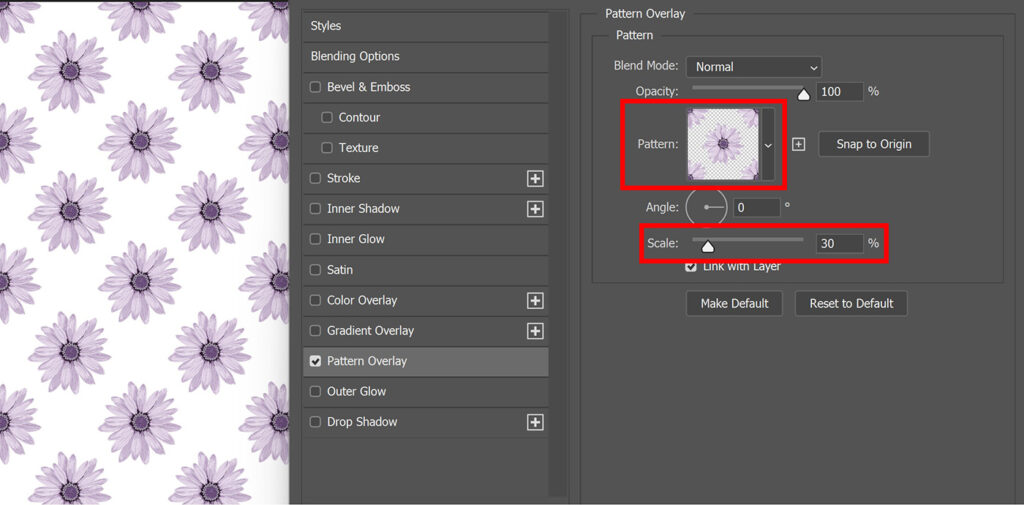 And that's how you can create seamless patterns in Adobe Photoshop!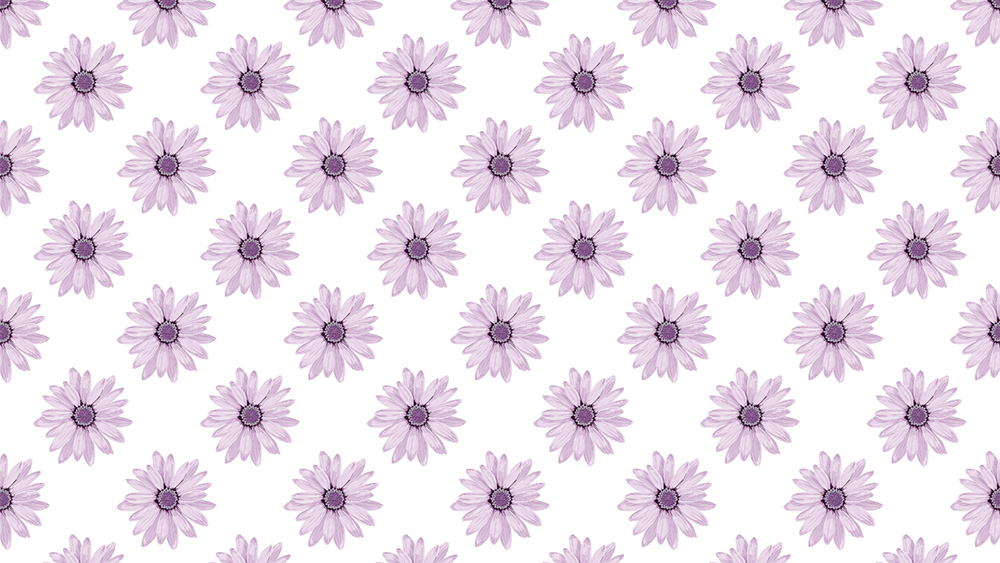 Learn more about Photoshop
Check out my other blogs and my YouTube channel if you want to learn more about editing in Adobe Photoshop!
You can follow me on Facebook if you want to stay updated about new blogs and tutorials!
---

Photoshop
Basics
Photo editing
Creative editing
Camera Raw
Neural filters
Text effects
Create a seamless pattern in Photoshop