---
Published on February 9, 2022
Black & white photo with a splash of color in Lightroom
In this blog I'll show you how to create a black and white photo with a splash of color in Adobe Lightroom.
You can also create this effect with the Camera Raw Filter in Adobe Photoshop. Navigate to 'Filter > Camera Raw Filter' and then follow the steps as described below.
If you'd rather watch the video tutorial of this process, click here or scroll down to the end of this page.
Click here to download the image I used.
Step 1: Lower saturation
Go to the HSL panel and select 'saturation'. Lower the saturation of each color to -100, except the one you want to keep (red, in this case).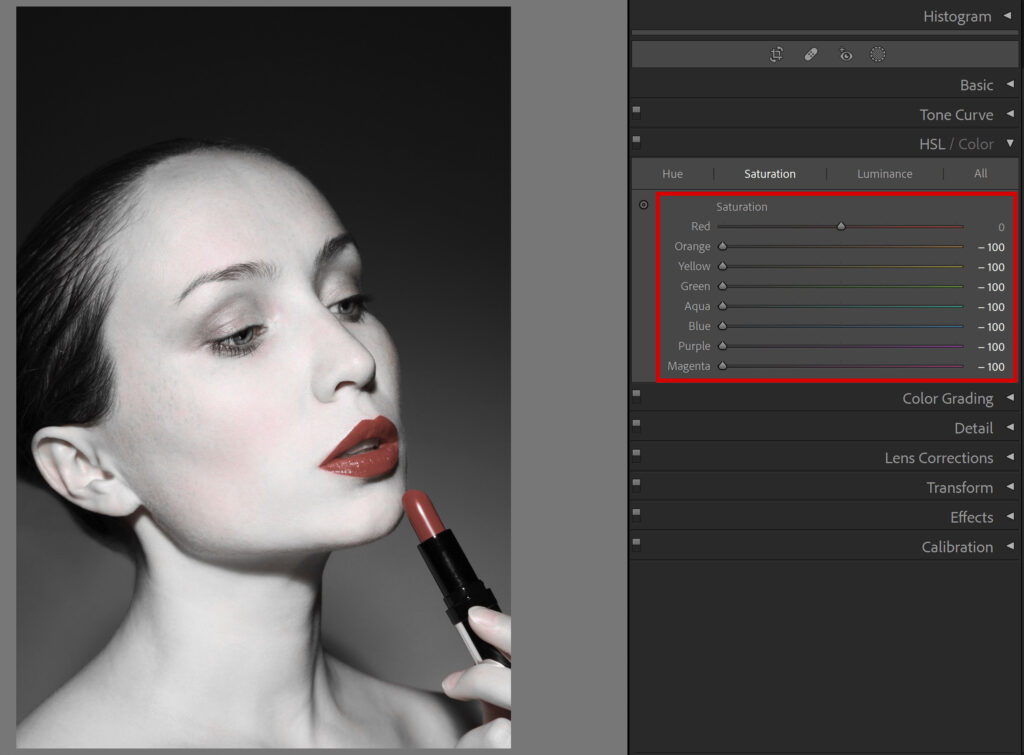 Step 2: Masking
As you can see in the image above, there are still some red spots left in the face. I only want to keep the color of the lips and lipstick. To remove the color in the face, select 'masking' and pick the brush (or press K to select the brush).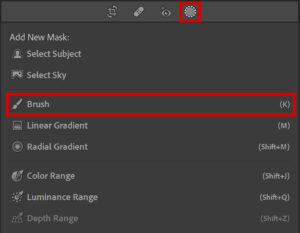 Lower the saturation to -100 and brush over the areas that you want to desaturate. If you accidentally brush over the wrong area, hold your ALT key (you'll now see a – icon inside of the brush instead of a + icon). Brush over that area again to bring back the color.
Tip: Use the [ and ] keys to adjust the brush size.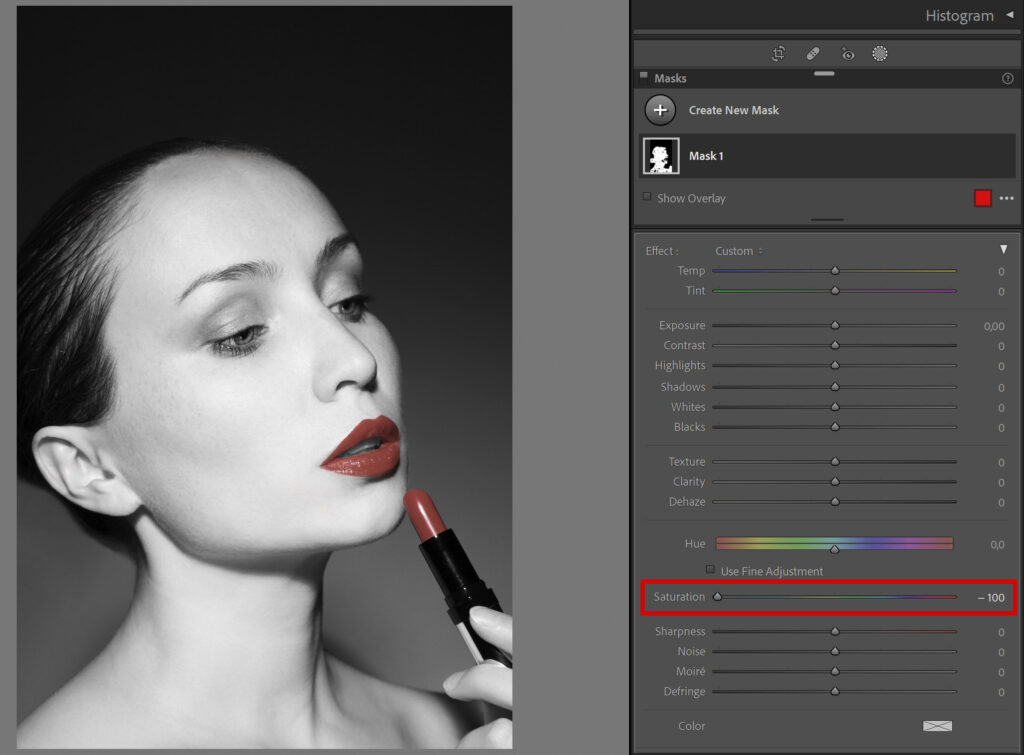 Step 3: Brighten colors
You can brighten the color that's left to make it pop. If you increase the saturation of that color in the HSL panel, it will bring back some of the spots you just removed (see image below).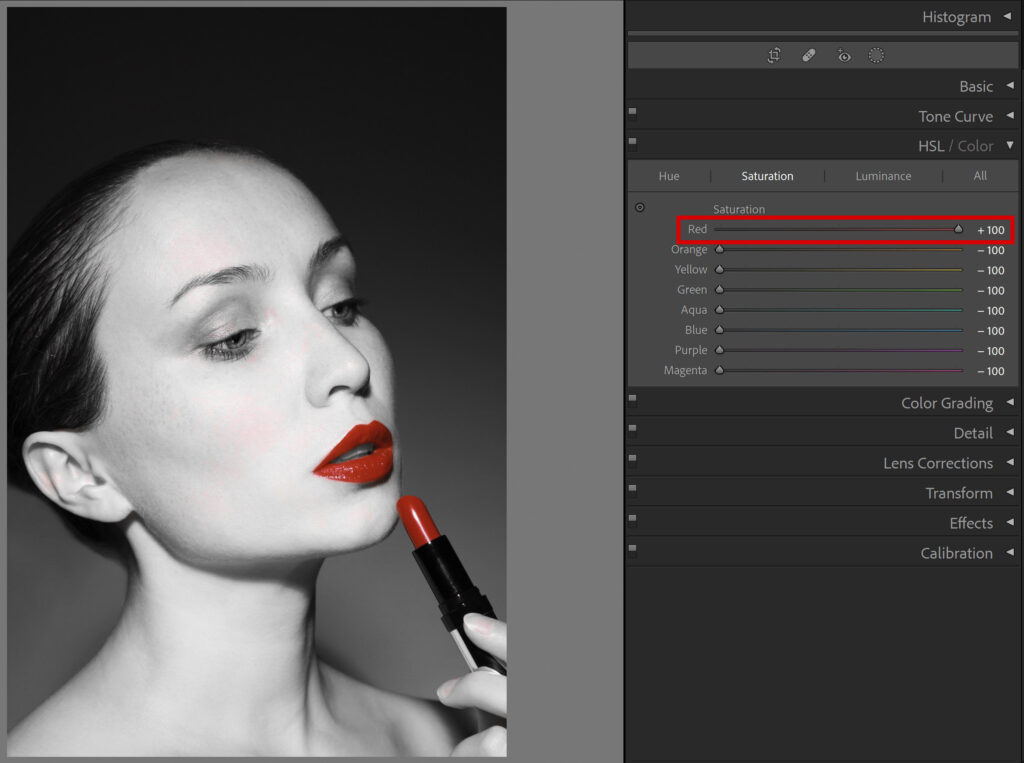 So instead of changing the saturation in the HSL panel, open your basic panel and increase the vibrance and/or saturation.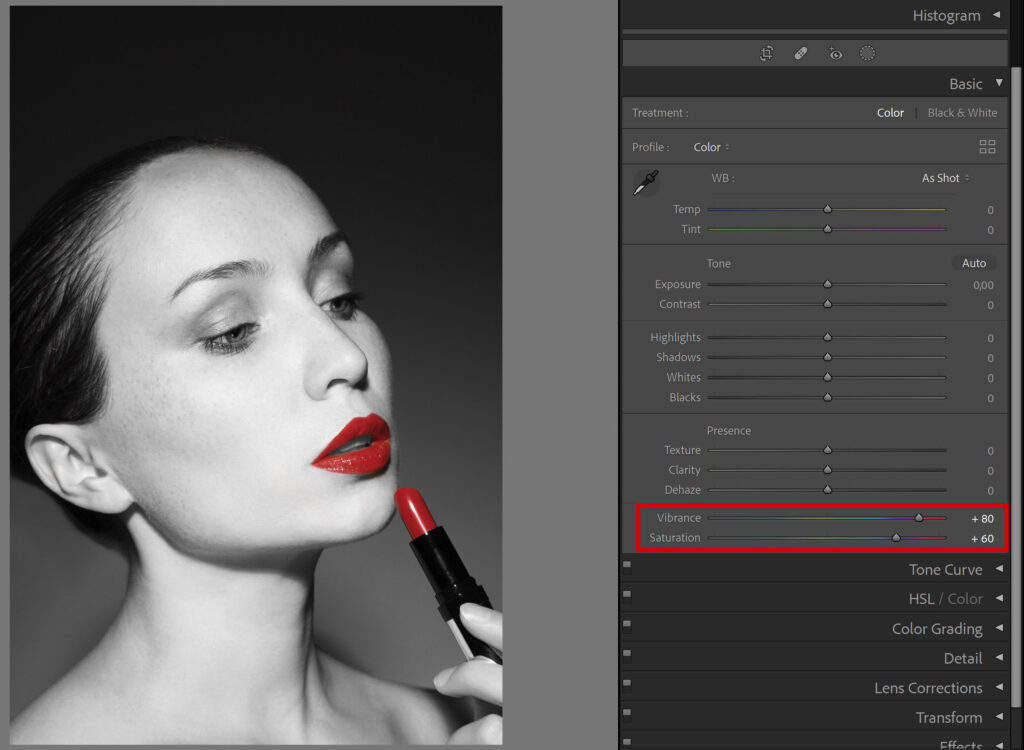 And that's how you create a black and white photo with a splash of color in Adobe Lightroom. You can see the result below!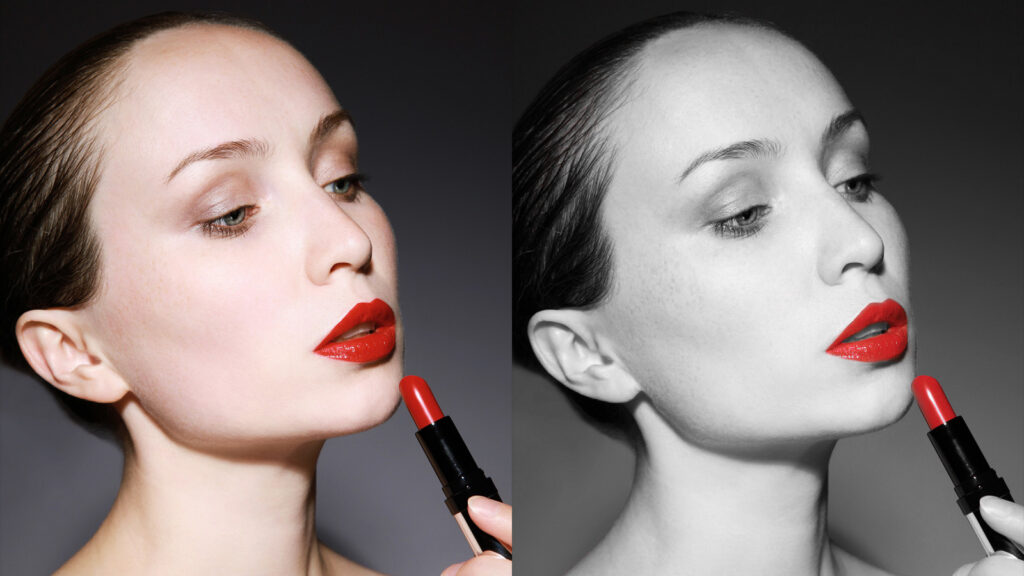 Want to learn more about editing in Adobe Lightroom? Check out my other blogs or take a look at my YouTube Channel.
Follow me on Facebook to stay updated! You can find the video tutorial below.
---
Photoshop
Basics
Photo editing
Creative editing
Camera Raw
Neural filters
Text effects
Black & white photo with a splash of color