---
Published on January 6, 2023
Turn a photo or image into a pattern
In this blog I will show you a super fast and simple method to create patterns in Adobe Photoshop.
Rather watch the video with instructions? Click here or scroll down to the end of this page.
To create the pattern, you need a photo or image to start with. You can download the photo I used here.
Create pattern
Open the photo or image that you want to turn into a pattern. Then select libraries. If you can't find it, make sure you select libraries under window.
Then click on the + icon and select 'extract from image'.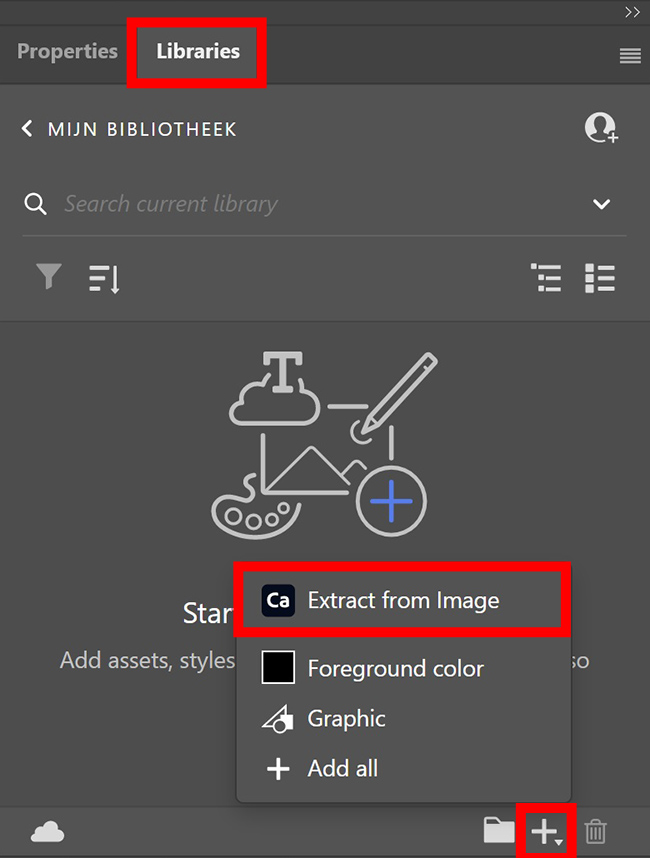 A new window opens. Change the scale and rotation to adjust the pattern. Move the triangle to select the area that's used for the pattern.
Make sure you don't select transparent areas. So keep an eye on the triangle and keep that within your image (unless you like the transparent effect). You can see a preview of the pattern on the left. With every change you make, the pattern will change too. So try out some different things to find a pattern that you like!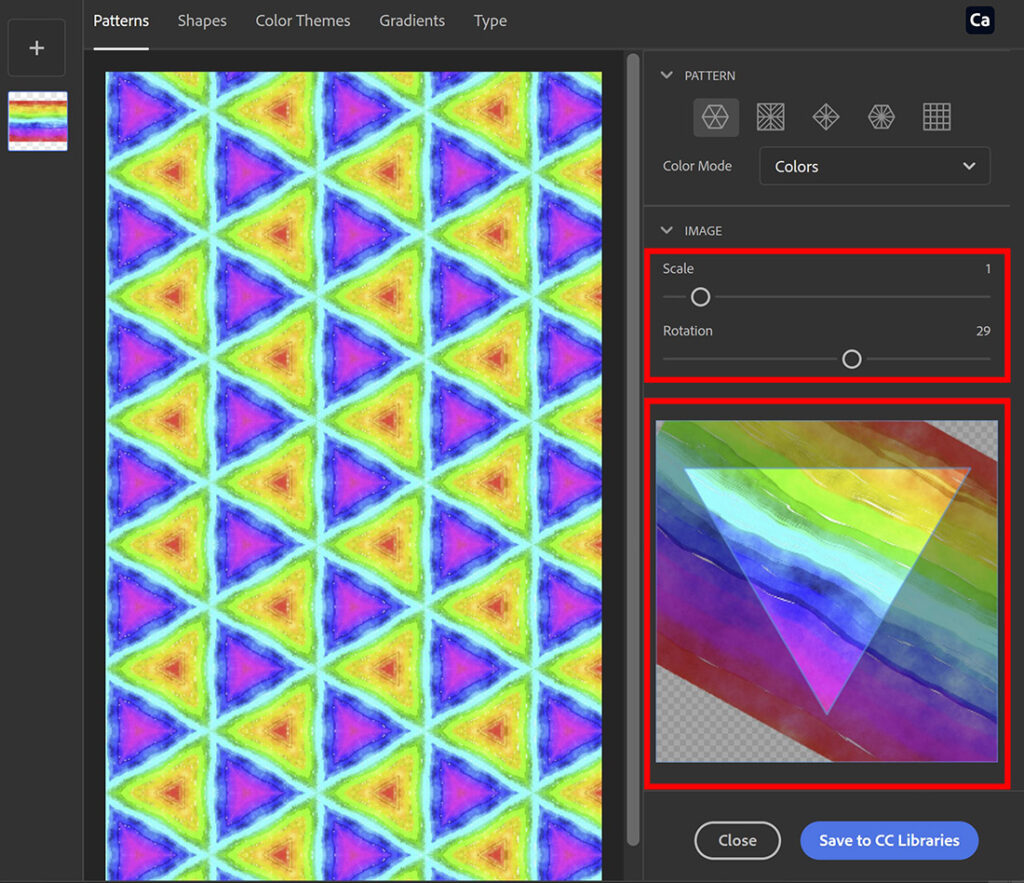 You can also change the pattern. Click on the icons below pattern to find a pattern that you like. Again adjust the scale, rotation and move the triangle until your pattern looks good!
When you're happy with the pattern, select 'Save to CC libraries'. Photoshop will now save the pattern.
As you can see, you can create many different patterns with just one photo. So if you want to create more patterns, keep making changes to the settings to change the pattern. Make sure to click 'Save to CC libraries' to save the patterns.
When you're done making patterns, click 'close'.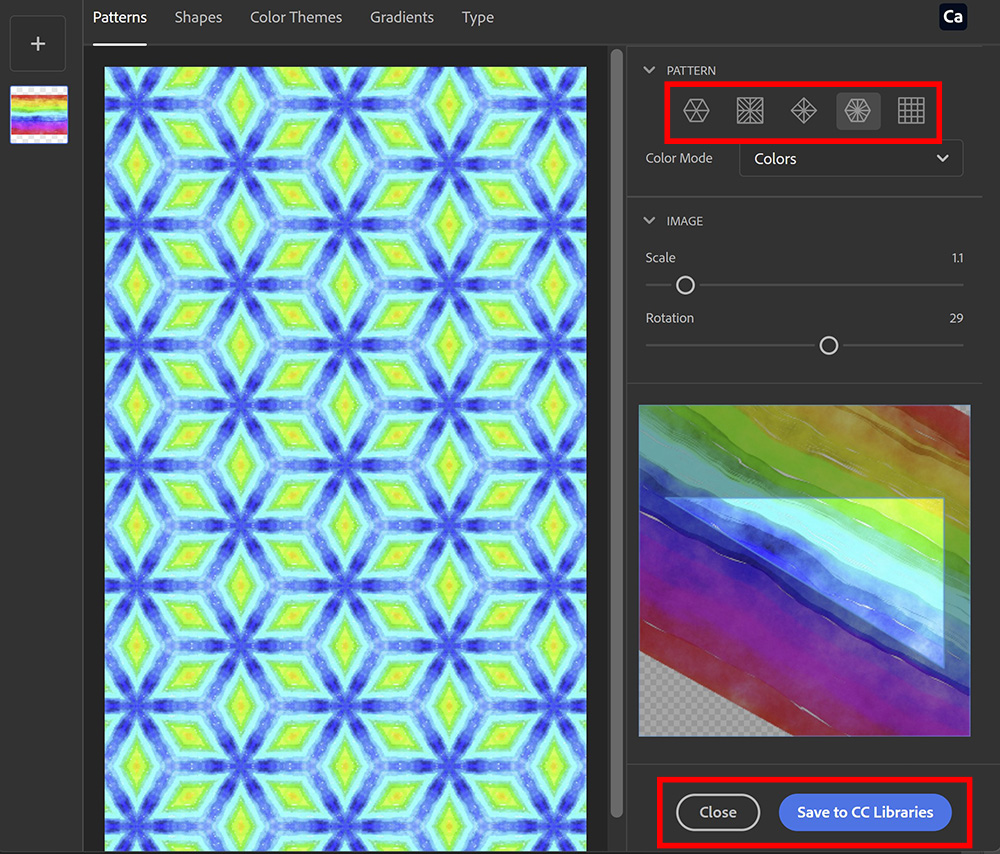 Use pattern
Now that you've created the pattern, you want to use it too! You can find the patterns under libraries.
Click on the pattern to use it. You can adjust the scale to make the pattern larger or smaller. You can also adjust the angle to rotate the pattern. Then click OK.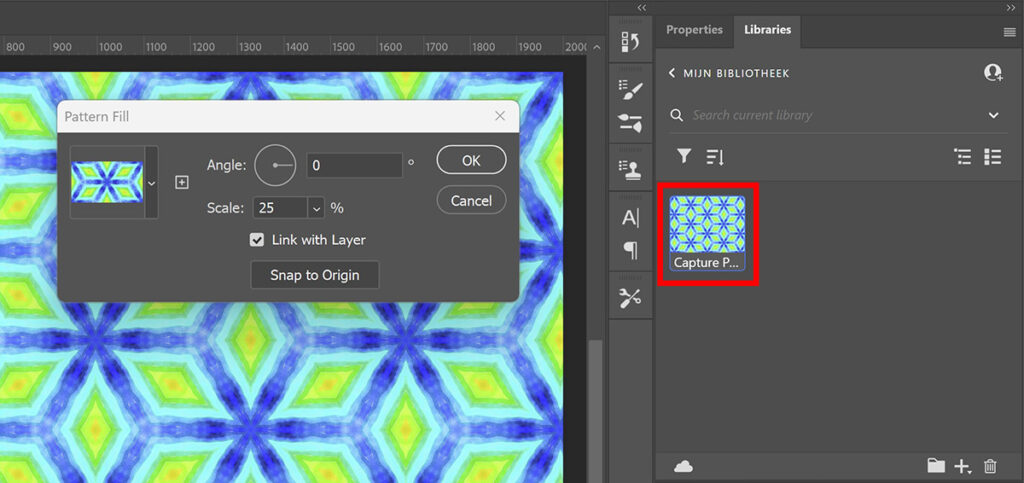 You now have a new pattern fill layer. To move the pattern, select the move tool. You can now pick the correct position for the pattern.
And that's how you create a pattern using a photo or image in Adobe Photoshop!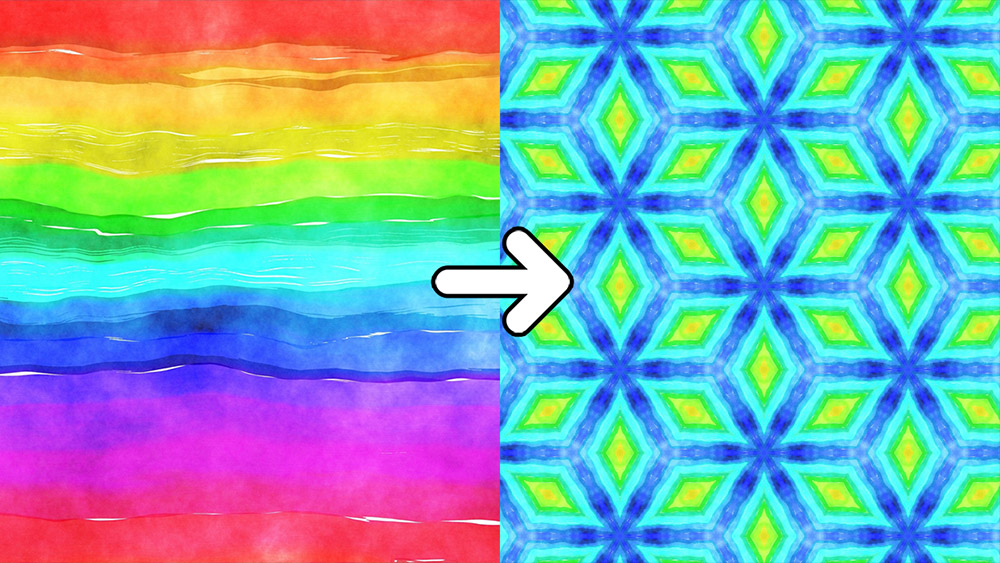 Learn more about Photoshop
If you want to learn more about editing in Adobe Photoshop, also check out my other blogs or take a look at my YouTube channel.
To stay updated, follow me on Facebook! You can find the YouTube video with instructions below.
---
Photoshop
Basics
Photo editing
Creative editing
Camera Raw
Neural filters
Text effects
Create pattern from a photo in Photoshop