---
Published on April 11, 2023
How to export layers to files?
In this blog I will show you 2 methods to export layers in Adobe Photoshop. To do this, I have created a collage with different layers.
Rather watch the video with instructions? Click here to open the tutorial or scroll down to the end of this page!
Method 1: Export as
Select all the layers that you want to export. Then navigate to 'Layer > Export as..'.
All the layers that you selected, are also selected here. You can deselect a certain layer here if you don't want to export it.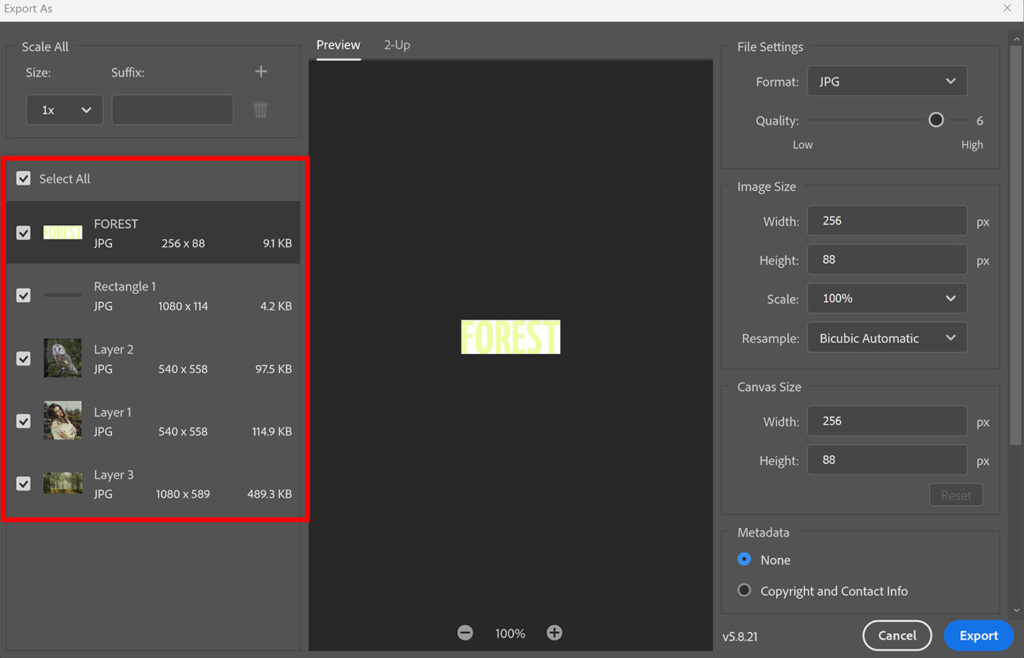 If you look at the image above, you'll see that only the text layer has a darker color. If you change the settings (the format, for example), this will only change for the text layer now.
If you want to adjust the settings for several layers, select those layers. I want to export the first 2 layers as a PNG file and the other 3 as a JPG.
Also check the rest of the settings to see if you want to adjust something else before exporting.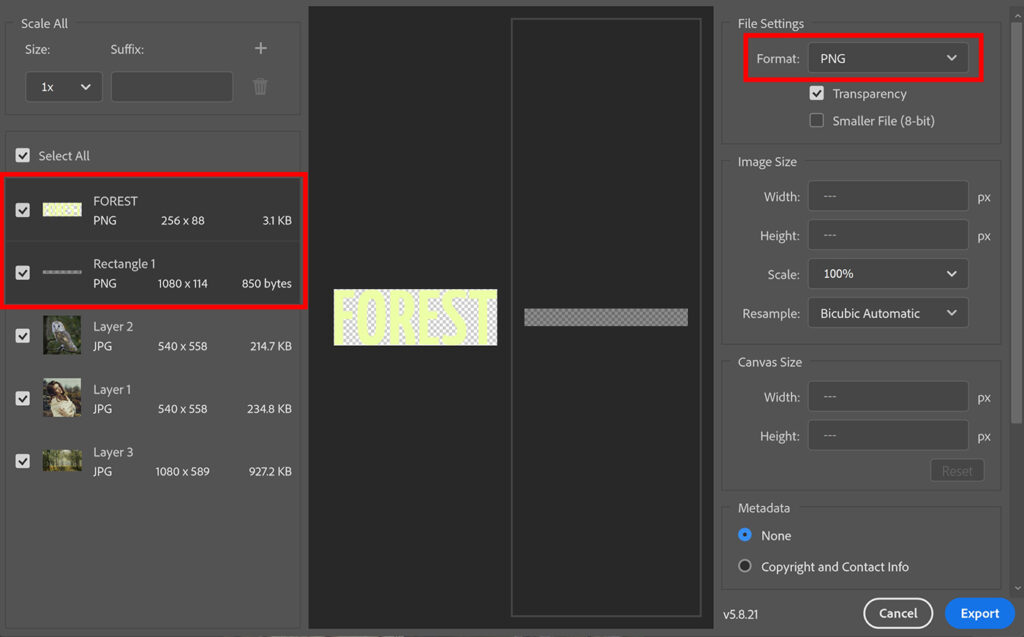 Then select 'Export'. You now have to select a folder to save the files in.
After selecting the folder, Photoshop will immediately save the layers in this folder. So if I open the folder I selected, you'll see the files there.


And that's the first method to export layers!
Method 2: Image assets
Navigate to 'File > Generate > Image Assets'. Image assets should be selected (if it's not selected yet, select it).
Then save the PSD file (Save > Save as..). The layers will be saved in the same folder as this file.
After you saved the PSD file, you can export the layers. To do that, double click on the name of the layer you want to export. You can now change the name of this layer. All you have to do, is add the file extension to the layer name. So for example .png to save as a PNG file and .jpg to save as a JPG.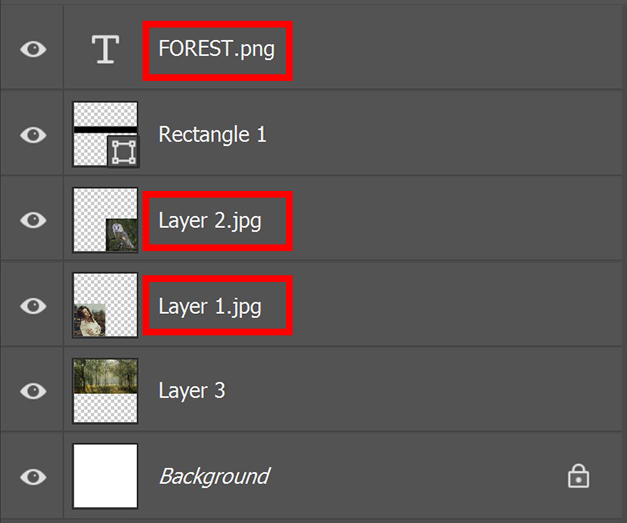 If you go to the folder in which you saved your PSD file, you'll find a new assets folder there.


As you can see in the image below, the layers I exported are now in this folder!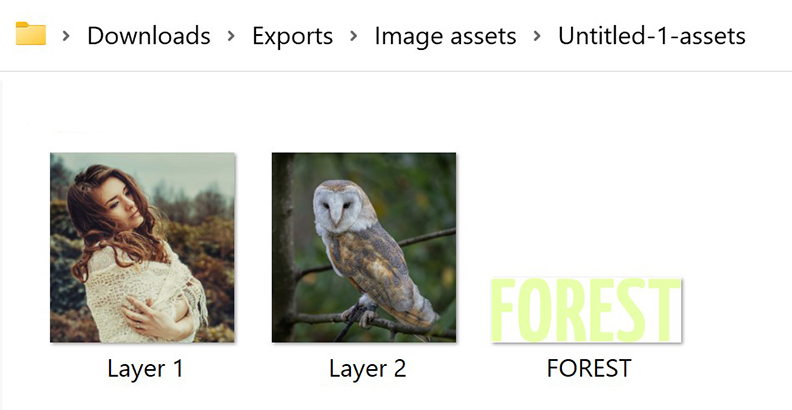 And that's the second method to export layers to files in Adobe Photoshop!
Check out my other blogs or my YouTube channel if you want to learn more about editing in Adobe Photoshop!
Follow me on Facebook to stay updated about new blogs and tutorials! You can find the video with instructions below.
---

Photoshop
Basics
Photo editing
Creative editing
Camera Raw
Neural filters
Text effects
Quickly export layers to files in Photoshop