---
Published on October 15, 2021
Adobe Photoshop has a super simple method to color correct your photos! If you'd rather watch the video tutorial of this process, click here or scroll down to the end of this page!
Want to download the image I used for this explanation? Click here. Now, let's get started.


Color correct photos
First we need to add a new 'curves' adjustment layer. After you did that, you'll see 'Auto' in the corner (see the image below). Click that.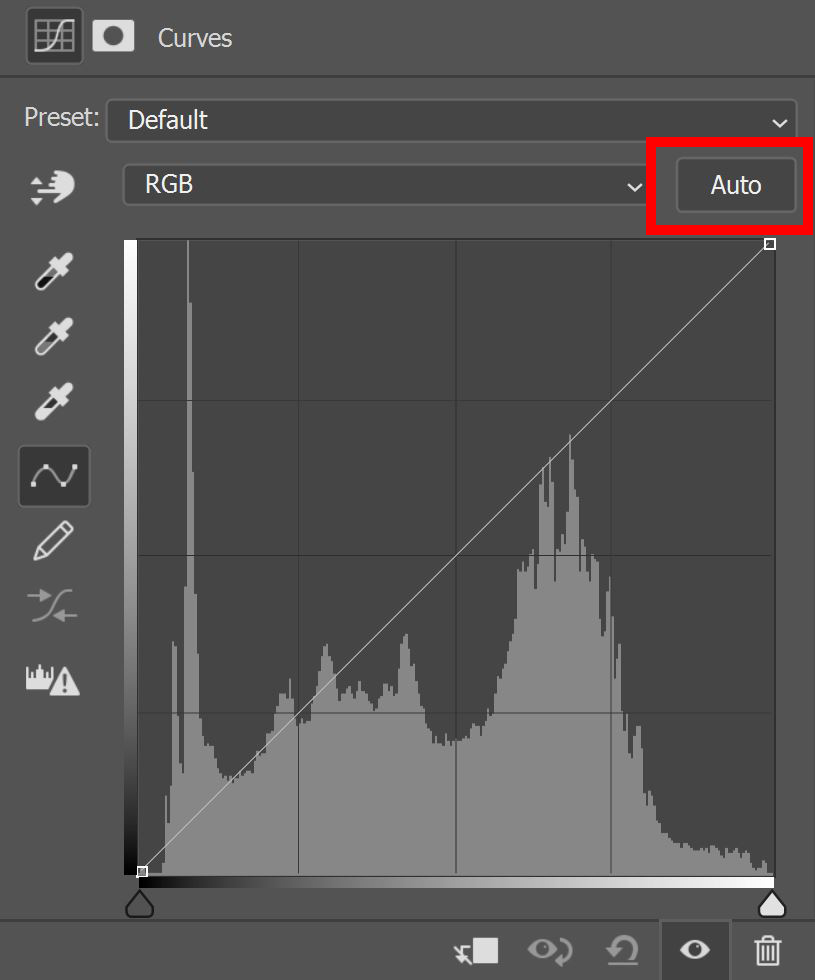 The curve changed a little bit, but you probably won't notice a big difference yet. Click on the striped icon in the right corner and select 'Auto Options' (see image below).

A window with 'Auto Color Correction Options' will open. Photoshop automatically selected one of the options, but there are other color correction options available. Try out the 4 algorithms to see what works best for your photo!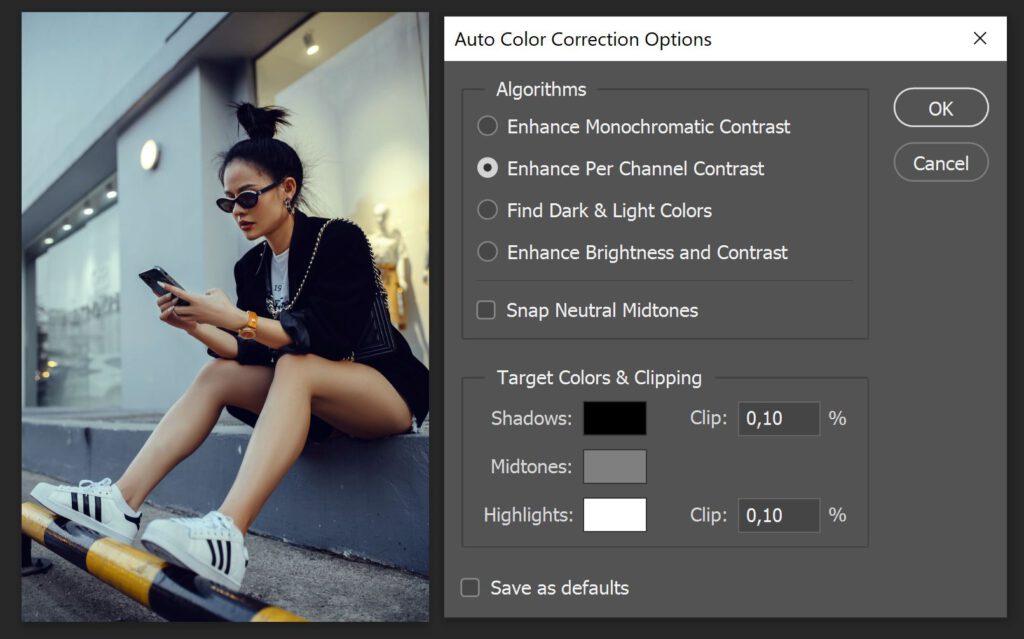 The 'Enhance Per Channel Contrast' and 'Find Dark & Light Colors' algorithms work best for color correcting this photo, so I use one of those (it's also a matter of personal taste and preference which one you like best). You can select 'Snap Neutral Midtones' to see if that makes a difference, but this isn't necessary.
The image below shows the original photo with the two options mentioned above next to it, so you can see the difference.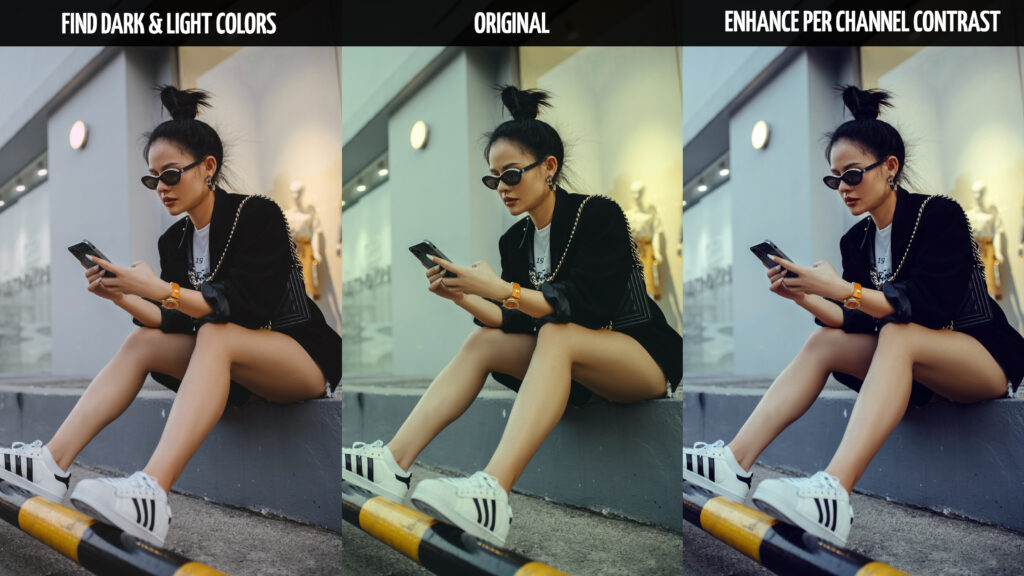 And that's how you color correct a photo in just a couple of clicks! You can also color correct your photos in Adobe Lightroom. Click here to read that blog.
If you want to learn more about Adobe Photoshop, check out my other Photoshop blogs or take a look at my YouTube channel.
You can find the video tutorial of this process below. Thanks for reading this blog!
---
Photoshop
Basics
Photo editing
Creative editing
Camera Raw
Neural filters
Text effects
Color correct photos in Adobe Photoshop