---
Published on June 22, 2022
If you're using Adobe Lightroom (Classic), you can now change the intensity of the preset you're applying to your photo! This way you can make the adjustments more subtle or more powerful!
If you can't find this feature, you have to update Lightroom first.
Intensity of a preset
If you click on a preset, you'll see a slider above your presets. You can now lower the amount to make the preset more subtle or increase it to make it more powerful.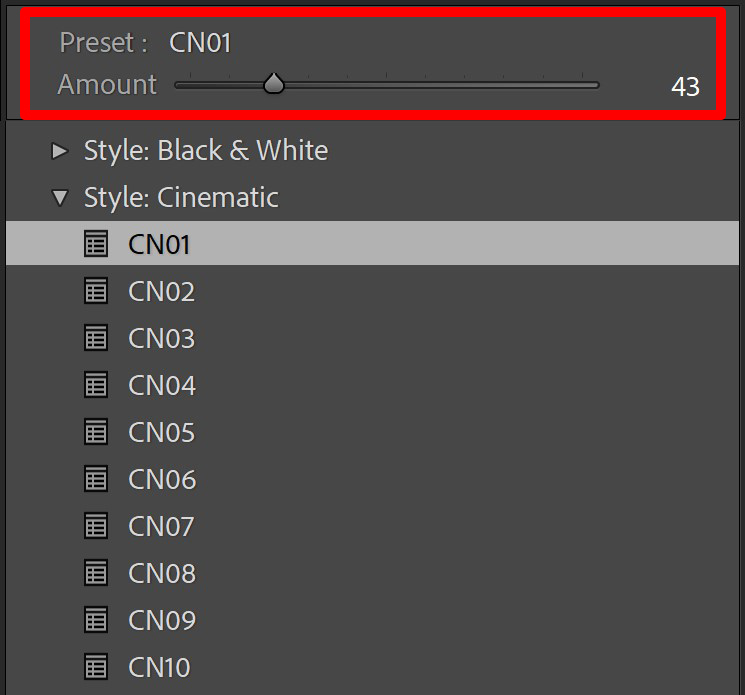 This is a great new feature to have more control over your presets and the way they look on a particular photo!
More editing tricks
Looking for more Lightroom editing tips and tricks? Then read these blogs:
Want to learn more about editing in Adobe Lightroom in general? Check out my other blogs or take a look at my YouTube Channel.
If you want to stay updated about new blogs and tutorials, follow me on Facebook! 
---
Photoshop
Basics
Photo editing
Creative editing
Camera Raw
Neural filters
Text effects
Change the intensity of a preset in Lightroom