---
Published on June 10, 2022
Remove solid background
In this blog I'll show you a quick method to remove a solid background in Adobe Photoshop. You can use this if you want to replace the background or if you want to convert a JPEG into a PNG file.
The benefit of using this method, is that it will select every part of the background at once (also the parts that are inside of an object or subject). I'm using an image with several icons and a white background. Some of the icons have white inside of it, which is also part of the background. By using this method, you can easily select and remove those areas too.
Rather watch the video tutorial? Then click here or scroll down to the end of this page!
If you want to download the image I'm using, click here.
Step 1: Select background
Open a file with a solid background. Navigate to 'Select > Color range'. Then select 'sampled colors' and click on the background in your image with the eyedropper tool.
If you look at the preview, you'll see that your subjects are black and the background is white. The white area will be selected when you click OK.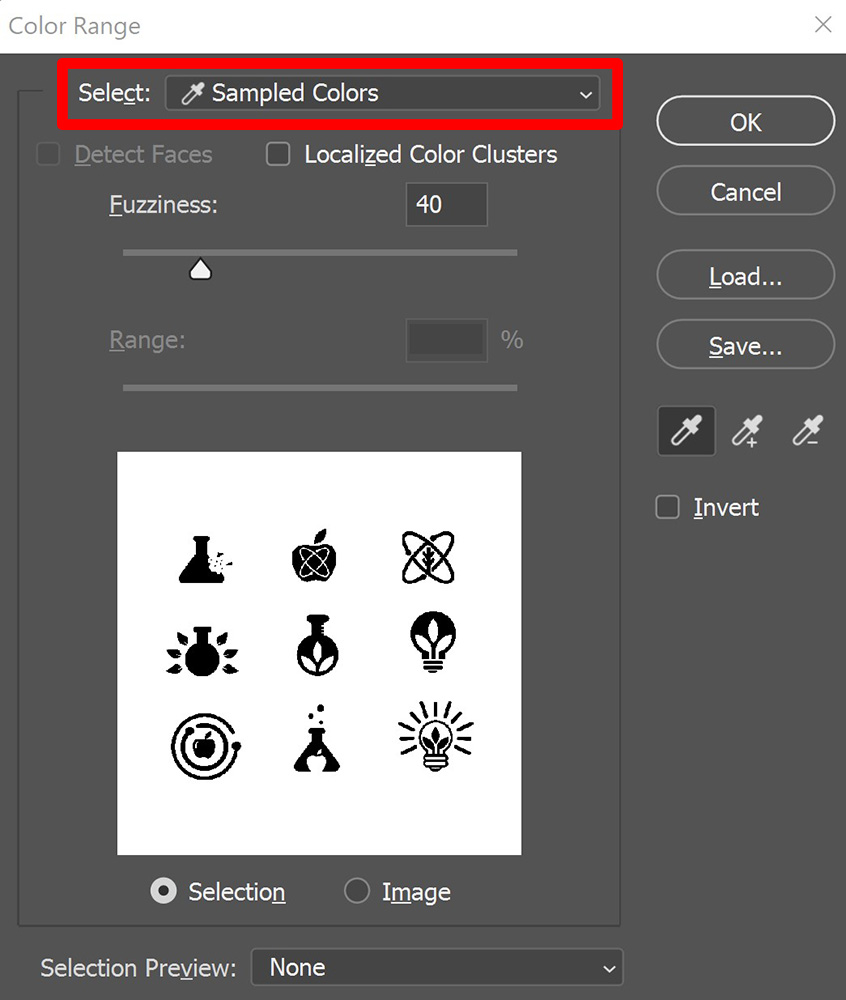 Step 2: Remove solid background
When you click OK, Photoshop will select the background based on the color you selected in step 1. Now there are 2 methods to remove the background.
Method 1
Unlock the background layer first. Click on the lock icon of the background layer to do that.
Then press the delete key or press the backspace key to remove the selected areas. You now have a transparent background. You can tell the background is transparent by the checkered pattern. Press CTRL+D to deselect.
Method 2
Add a layer mask to the background layer. The subject (in this case the icons) is now transparent. You want the background to be transparent though. To fix that, select your layer mask by clicking on it in the layer panel. Then navigate to 'Image > Adjustments > Invert' or press CTRL+I. The background should now be transparent.
Step 3: Replace background or save file
You can now add a new background by creating a new solid color fill layer, for example. You can also save it as a PNG file with a transparent background. To do that, navigate to 'File > Save a copy'. Select PNG and save your file.
And that's how you quickly remove a background in Adobe Photoshop!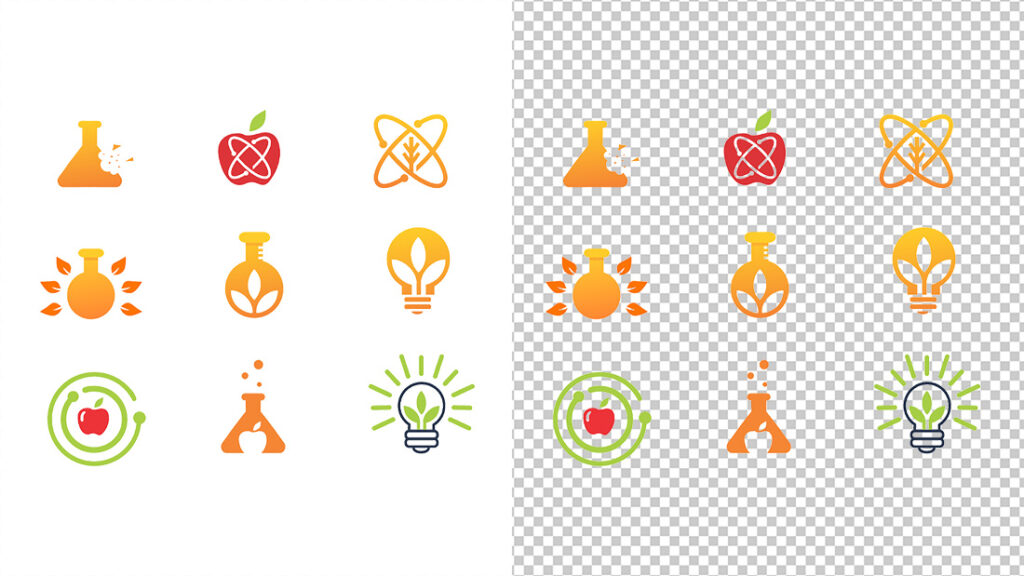 Want to learn more about editing in Adobe Photoshop? Check out my other blogs or take a look at my YouTube channel.
Follow me on Facebook to stay updated! You can find the video tutorial below.
---
Photoshop
Basics
Photo editing
Creative editing
Camera Raw
Neural filters
Text effects
Quickly remove solid background in Photoshop